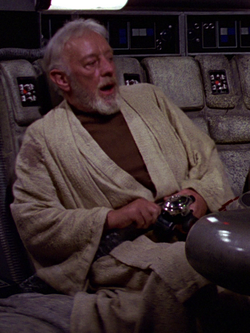 An acceleration strap was a type of safety harness that served to safely restrain the passengers and pilots of spacecraft and airspeeders. They were considered to be an essential component for seating aboard spacecraft because an individual risked injury if he or she was not restrained when a ship took off, landed, accelerated, decelerated or performed high-speed maneuvers.
Appearances
Edit
Ad blocker interference detected!
Wikia is a free-to-use site that makes money from advertising. We have a modified experience for viewers using ad blockers

Wikia is not accessible if you've made further modifications. Remove the custom ad blocker rule(s) and the page will load as expected.