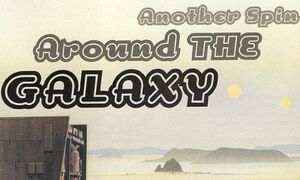 Another Spin Around the Galaxy was a feature article in Star Wars Galaxy Magazine 5, written by Gary Gerani. It discussed author Kevin J. Anderson's 1995 publication The Illustrated Star Wars Universe, which showcased original Star Wars concept art by Ralph McQuarrie.
Ad blocker interference detected!
Wikia is a free-to-use site that makes money from advertising. We have a modified experience for viewers using ad blockers

Wikia is not accessible if you've made further modifications. Remove the custom ad blocker rule(s) and the page will load as expected.