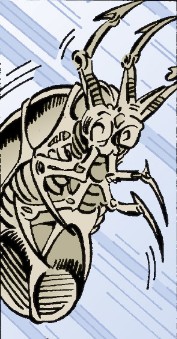 Atomic compression bombs were powerful nuclear weapons used by the Mandalorian Crusaders at the time of the Great Sith War.
Towed into position by Basilisk war droids, they were used against ships and space stations, and were considered to be better than any weapon then used by the Krath.
Appearances
Edit
Ad blocker interference detected!
Wikia is a free-to-use site that makes money from advertising. We have a modified experience for viewers using ad blockers

Wikia is not accessible if you've made further modifications. Remove the custom ad blocker rule(s) and the page will load as expected.