Battle of Aereen
Talk

0
109,630pages on
this wiki
Previous
Next
Battle of Aereen
Conflict
Date

21.9 BBY, 1 month after the Battle of Geonosis

Place
Outcome

Republic victory

Combatants
Commanders
Strength
Casualties

Moderate

Plure Barron
Most of the CIS forces
The Battle of Aereen was between the Galactic Republic and the Trade Federation.
The battle
Edit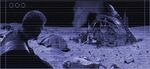 The Trade Federation landed on the dusty moon, and then built a base and began to produce an army. Fighting their way through turrets and security/sentry forces, the Republic forces made it to the main base and destroyed it, along with the Neimoidian leader Plure Barron.
Aftermath
Edit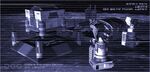 After the base's destruction, General Echuu Shen-Jon installed a base on the moon to prepare for the attack of Krant.
Appearances
Edit