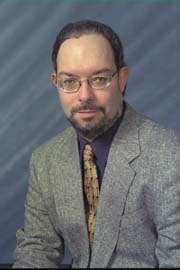 Bill Slavicsek is a writer, editor, and game designer.
Slavicsek's game career began as an editor at West End Games in 1986. There he worked on a number of Star Wars roleplaying game sourcebooks and supplements, eventually rising to the position of Editorial and Creative Director. He is currently a Senior Writer/Content Designer at ZeniMax Online Studios.
Star Wars bibliographyEdit
Reference material
Edit
Roleplaying material
Edit
Short stories
Edit
Bibliography
Edit
External links
Edit
Ad blocker interference detected!
Wikia is a free-to-use site that makes money from advertising. We have a modified experience for viewers using ad blockers

Wikia is not accessible if you've made further modifications. Remove the custom ad blocker rule(s) and the page will load as expected.