BioTech Industries was a major cyborg technology and medical corporation, and was owned by Neuro-Saav.
They were behind the Chiewab Amalgamated Pharmaceuticals Company and Athakam Medtech in terms of total sales volume. An Imperial raid, led by Marl Semtin, was conducted on the company's Ambria sub-branch, in an effort to steal Human eyes.
Appearances
Edit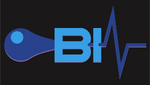 Ad blocker interference detected!
Wikia is a free-to-use site that makes money from advertising. We have a modified experience for viewers using ad blockers

Wikia is not accessible if you've made further modifications. Remove the custom ad blocker rule(s) and the page will load as expected.