Bob McLeod (born 1951) is a comic book illustrator who worked on a number of issues in the Marvel Star Wars series. McLeod first started working in comics at Continuity Comics in the early 1970s. From the late 1970s he starting illustrating for Marvel Comics on various titles, including co-creating the X-Men spin-off series called New Mutants in 1982. McLeod drew a few issues in the Star Wars series in the early 1980s.
Star Wars bibliography
Edit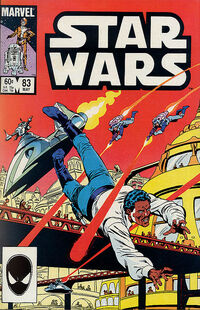 Penciller
Edit
Cover artist
Edit
Ad blocker interference detected!
Wikia is a free-to-use site that makes money from advertising. We have a modified experience for viewers using ad blockers

Wikia is not accessible if you've made further modifications. Remove the custom ad blocker rule(s) and the page will load as expected.