Celanon
Talk

0
103,580pages on
this wiki
Celanon
Astrographical
Region
Sector
System
Suns
Orbital position

1

Moons

0[2]

Grid coordinates

O-6[1]

Trade routes
Rotation period

32 standard hours[2]

Orbital period

187 local days[2]

Physical
Class

Terrestrial (agricultural plains)[2]

Atmosphere
Climate

Temperate[2]

Gravity

Standard[2]

Primary terrain
Points of interest
Societal
Native species
Immigrated species
Primary language(s)
Government

Trade guilds (Celanon City), tribal (rural areas)[2]

Population

26 million (permanent), up to 40 million additional transients[2]

Major cities

Celanon City (capital)[2]

Major imports

Luxury goods, bulk trade goods[2]

Major exports

Foodstuffs, bulk trade goods[2]

Affiliation
Celanon was an important spaceport on the Celanon Spur, in the Outer Rim Territories, and was the Nalroni homeworld.
Description
Edit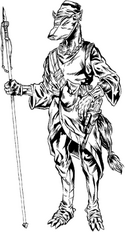 Celanon had six continents: Cekbar, Arradi, Holvi, Jelldar, Runnor and Desetur.[2] The planet was an important trade world, comparable to Byblos and Yaga Minor.[7] The capital city was named Celanon City.[2][4] Celanon was also known for its agriculture.
The world was known for its multicolored sky due to its advertising screens, which were compared with those of Nar Shaddaa, Ixtlar, and the average Corporate Sector world.[8] The Celanon Merchant Guild Medical Facility was the main hospital of the starport located in the capital city.[6]
The local police force was known as the Celanon Organized Protectorate.[4]
During the Mandalorian Wars, Celanon was controlled by the Mandalorians. It was later part of Revan's Sith Empire. Celanon was in Sith space during the New Sith Wars.[3]
The planet was a important Separatist stronghold during the Clone Wars. As a result, it became a potential target for the Galactic Republic during the Serenno theater of the Outer Rim Sieges. After the war, Celanon, along with Serenno, begun funding Separatist holdouts close by.[5]
After the Battle of Endor, Celanon was under control of Warlord Zsinj. The Empire managed to keep control of the world in the years following the death of Zsinj but Admiral Pellaeon eventually lost the planet and his flagship, the Reaper, at the Battle of Celanon.[3]
During the Yuuzhan Vong War, the planet fell into the hands of the invaders.[3]
Appearances
Edit
Notes and references
Edit
↑ 1.0 1.1 1.2 1.3  Star Wars: The Essential Atlas Online Companion on StarWars.com (article) (backup link on Archive.org)
↑ 2.00 2.01 2.02 2.03 2.04 2.05 2.06 2.07 2.08 2.09 2.10 2.11 2.12 2.13 2.14 2.15 2.16 2.17 2.18 2.19 2.20 2.21 2.22 2.23 2.24 2.25 2.26 2.27 2.28 2.29  The Star Wars Planets Collection