Corellian
Talk

12
107,693pages on
this wiki
Corellian
Biological classification
Physical characteristics
Average height

1.6 to 2.4 meters

Sociocultural characteristics
Homeworld
Language
Members
"You know, the Imps on Coruscant used to call two Corellians together a conspiracy. Three they'd call a fight."
"More fools they, then. Any Corellian knows three of us together is a victory."
―Wedge Antilles and Corran Horn
Corellians were the inhabitants of the Corellian sector. While the term technically referred to both native inhabitants and naturalized citizens, in practice it was generally used to refer to the Human natives of the Corellian system, or more specifically the planet Corellia.
Society and culture
"What, no quick shot about how Corellians have no use for odds, so they don't know when they're stacked against them? No joke about the most famous Corellian being named 'Solo' because no Corellian will trust another Corellian? What other unoriginal and older-than-the-Empire slur could you have offered? Oh, yes, how about suggesting that Leia Organa took up with a Corellian because, hey, after the destruction of Alderaan, she had nothing else to lose."
―Corran Horn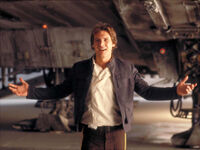 Though Corellian spacers were spread across the galaxy, their culture did have an isolationist streak. Some Corellian sects refused to marry non-Corellians, or "eksters." If members of these sects did marry non-Corellians, they would be banished from their family.[1]
This isolationism also made Corellia well-known as being a rebel world, rising up against every Galactic government or seeking independence from the Galactic Republic and its successors several times.[2]. One such materialization of dissidence was the Corellian Resistance against the Galactic Empire, which became one of the forerunners of the Alliance to Restore the Republic.[3]
Corellians had a strong military tradition. Many Corellians served in the Corellian Security Force (better known as CorSec),[4] or in galactic-level military organizations such as the Republic Navy, Imperial Navy, Rebel Alliance Navy, New Republic Defense Fleet and the Galactic Alliance Defense Fleet. For Corellians, the highest military honor was the Corellian Bloodstripe.[5]
History
"I'm a Corellian, and we Corellians gave up hugging strangers four centuries ago."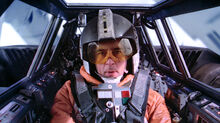 Corellians were among the first Human societies to develop hyperdrive-capable starships, and played an important role in the formation of the Galactic Republic.[6] Perhaps due to their early involvement with space travel, they were well known for their skills as pilots, scouts, and shipbuilders. Corellian spacers were often stereotyped as brash risk-takers, and were often said to have "rocket fuel for blood."[7] This stereotype had a ring of truth, as many well-known pirates, smugglers and gamblers were Corellians.
The Second Galactic Civil War which started in 40 ABY created an upsurge of anti-Corellian feeling even amongst their fellow Humans. On Coruscant, Corellians were regarded with suspicion by their fellow citizens as a result of terrorist attacks–a bombing and a water supply poisoning–which were pinned on the Corellians. Many were interred by the newly created Galactic Alliance Guard, led by Jacen Solo, including those who had fought for the Galactic Alliance and its predecessors. In response, several worlds seceded from the Galactic Alliance, particularly Commenor and Bothawui, to form the Confederation.[8][9]
Notable Corellians
Appearances
Sources
Notes and references
↑  Corellia in the Databank (content now obsolete; backup link on Archive.org)