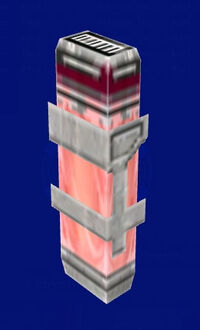 Crash n' Burn was a form of recreational spice that was created during the height of the New Order. It was popular among smugglers.
Behind the scenes
Edit
Crash n' Burn first appeared in Star Wars Galaxies, as a lootable item found on the Corellian Corvette missions, and also as a craftable spice. Ever since the New Game Enchancements of 2005, the ability to craft this spice had been removed.
Appearances
Edit
Ad blocker interference detected!
Wikia is a free-to-use site that makes money from advertising. We have a modified experience for viewers using ad blockers

Wikia is not accessible if you've made further modifications. Remove the custom ad blocker rule(s) and the page will load as expected.