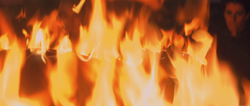 Cremation was a funeral rite that consisted in burning a dead body to ashes. Following his demise during the Invasion of Naboo, the Jedi Master Qui-Gon Jinn was cremated in the city of Theed.[1] In 4 ABY,[2] Luke Skywalker cremated the armored suit of his late father Anakin Skywalker.[3]
Appearances
Edit
Notes and references
Edit
External links
Edit
Ad blocker interference detected!
Wikia is a free-to-use site that makes money from advertising. We have a modified experience for viewers using ad blockers

Wikia is not accessible if you've made further modifications. Remove the custom ad blocker rule(s) and the page will load as expected.