Crystal
Talk

0
109,635pages on
this wiki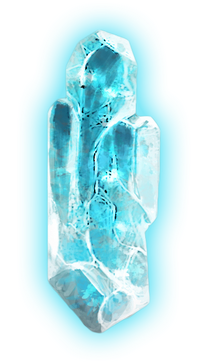 Crystals were a type of solid in which the constituent atoms, molecules, or ions were packed in a regularly ordered, repeating pattern extending in all three spatial dimensions.
Generally, crystals formed when they underwent a process of solidification. Under ideal conditions, the result might have been a single crystal, where all of the atoms in the solid fit into the same crystal structure. However, many crystals generally formed simultaneously during solidification, leading to a polycrystalline solid. Most metals encountered were polycrystals. Crystals were often symmetrically intergrown to form crystal twins.
The Jedi and Sith used crystals in the construction of lightsabers in order to focus a blade's energy.
Appearances
Edit
External links
Edit