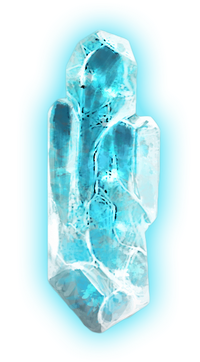 A crystal was a type of solid structure with special properties. In a crystal, the constituent atoms, molecules, or ions featured a special repeating pattern in all dimensions of space.
The Jedi[1] and the Sith[2] used kyber crystals in every lightsaber.
Nova crystals were a type of crystal.[3] Some planets, such as Christophsis, were crystalline in nature.[4]
The Galactic Empire conducting strip mining on Lothal for ore and crystals.[5]
Appearances
Edit
External links
Edit
Notes and references
Edit
Ad blocker interference detected!
Wikia is a free-to-use site that makes money from advertising. We have a modified experience for viewers using ad blockers

Wikia is not accessible if you've made further modifications. Remove the custom ad blocker rule(s) and the page will load as expected.