Dean Zachary is an artist for the Dark Horse Comics. In 2009, he illustrated Star Wars Knights of the Old Republic 38: Faithful Execution.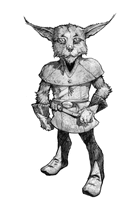 Zachary studied Graphic Design, and upon earning his degree, worked for several years as a commercial artist. From there, he moved to illustrating comics, a conduit for his lifelong passion for drawing. His work included such titles as Jonny Quest, Green Lantern Elseworlds, Superboy, and Batman: Day of Judgment.
Star Wars bibliography
Edit
Ad blocker interference detected!
Wikia is a free-to-use site that makes money from advertising. We have a modified experience for viewers using ad blockers

Wikia is not accessible if you've made further modifications. Remove the custom ad blocker rule(s) and the page will load as expected.