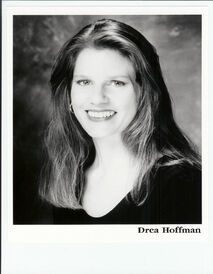 Drea Hoffman is a Los Angeles based actress and friend to Kevin Rubio, who used her likeness as the basis for his character, Kannen Doom.[1][2]
In addition to lending her likness to the Tag and Bink comic book series, Drea Hoffman is a graduate of the USC School of Cinema, an accomplished editor, and writer.
Notes and references
Edit
Ad blocker interference detected!
Wikia is a free-to-use site that makes money from advertising. We have a modified experience for viewers using ad blockers

Wikia is not accessible if you've made further modifications. Remove the custom ad blocker rule(s) and the page will load as expected.