The FastFlesh medpac was an advanced medpac manufactured by BioTech Industries. It utilized a number of advanced synthetic biomedical chemicals such as BioTech's Chromostring that allowed for deeper penetration of medicines into a patient's body without causing nerve damage. The treatments in the FastFlesh medpac were so powerful that they could only be used once per day although other medpacs may be used complementary.
Appearances
Edit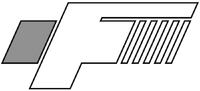 Ad blocker interference detected!
Wikia is a free-to-use site that makes money from advertising. We have a modified experience for viewers using ad blockers

Wikia is not accessible if you've made further modifications. Remove the custom ad blocker rule(s) and the page will load as expected.