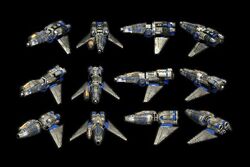 The Fast Agr was a model of Wookiee starfighter named after an animal indigenous to Kashyyyk. It was designed and optimized for atmospheric flight, but could also engage in dogfights in space. It was the successor of the original Agr and the predecessor to the Advanced Agr.
Appearances
Edit
Ad blocker interference detected!
Wikia is a free-to-use site that makes money from advertising. We have a modified experience for viewers using ad blockers

Wikia is not accessible if you've made further modifications. Remove the custom ad blocker rule(s) and the page will load as expected.