This page is an archive of a community-wide discussion. This page is no longer live. Further comments should be made in the Senate Hall, this page's talk page or new Consensus Track pages rather than here so that this page is preserved as an historic record.
The result of the debate was no objections, so this is OK. —Silly Dan (talk) 01:59, 1 March 2007 (UTC)
---
I brought this up in the Senate Hall, and got the go ahead to bring it here. The info about what I'm proposing is all here, but in a nutshell, they're one-off awards that are given to a single user in relation to a certain source that they have added heaps of info from.
Is there a reason this needs to be official, rather than an unofficial sort of thing? jSarek 06:25, 27 November 2006 (UTC)
Just one question, Fourdot. What would your Mr. name be? -- Riffsyphon1024 06:41, 27 November 2006 (UTC)
| | |
| --- | --- |
| | This user has been awarded the title of King of the Squib |
| | |
| --- | --- |
| | This user has been awarded the title of Master Yoda |
--
Volemlock
11:40, 30 November 2006 (UTC)
The award itself
Edit
In terms of the actual award, I thought that there could be three different formats, depending on the recipient's preference. Below are the three basic types (I'm going to use the Holiday Special here as an example)
Large Header User:Thefourdotelipsis/sourceaward
Userbox User:Thefourdotelipsis/sourceawarduserbox

Plain image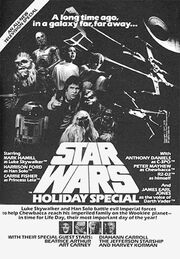 Of course, anyone could create a really neat looking image based on the source's poster or cover art...I'm not too good at that kind of stuff. .... 01:12, 28 November 2006 (UTC)
The above discussion is preserved as an archive of the debate. Please do not modify it. Subsequent comments should be made in a new thread.