This page is an archive of a community-wide discussion. This page is no longer live. Further comments or questions on this topic should be made in a new Knowledge Bank page rather than here so that this page is preserved as a historic record. —MJ— Comlink 02:31, November 12, 2012 (UTC)
---
So I'm wondering if anyone has come across anything that describes how these ships, (the clam shell shaped ones) were loaded/unloaded with their cargo pods and container modules that hang up under the hull. I think that looks really cool on the studio model by the way, but hardly gets shown in the film. I know they are held there in place by an EMF, but are these pods repulsor equipped, or are they just towed to it on a flatbed by a tractor or something. Then how do they get put up into position?
I know it's a long shot, but I have to ask the question. Cheers Tables n chairs (talk) 18:09, July 10, 2012 (UTC)
Probably the best description of this loading process is from the DK Incredible Cross Sections image for Echo Base (go to the library or google it for a better image).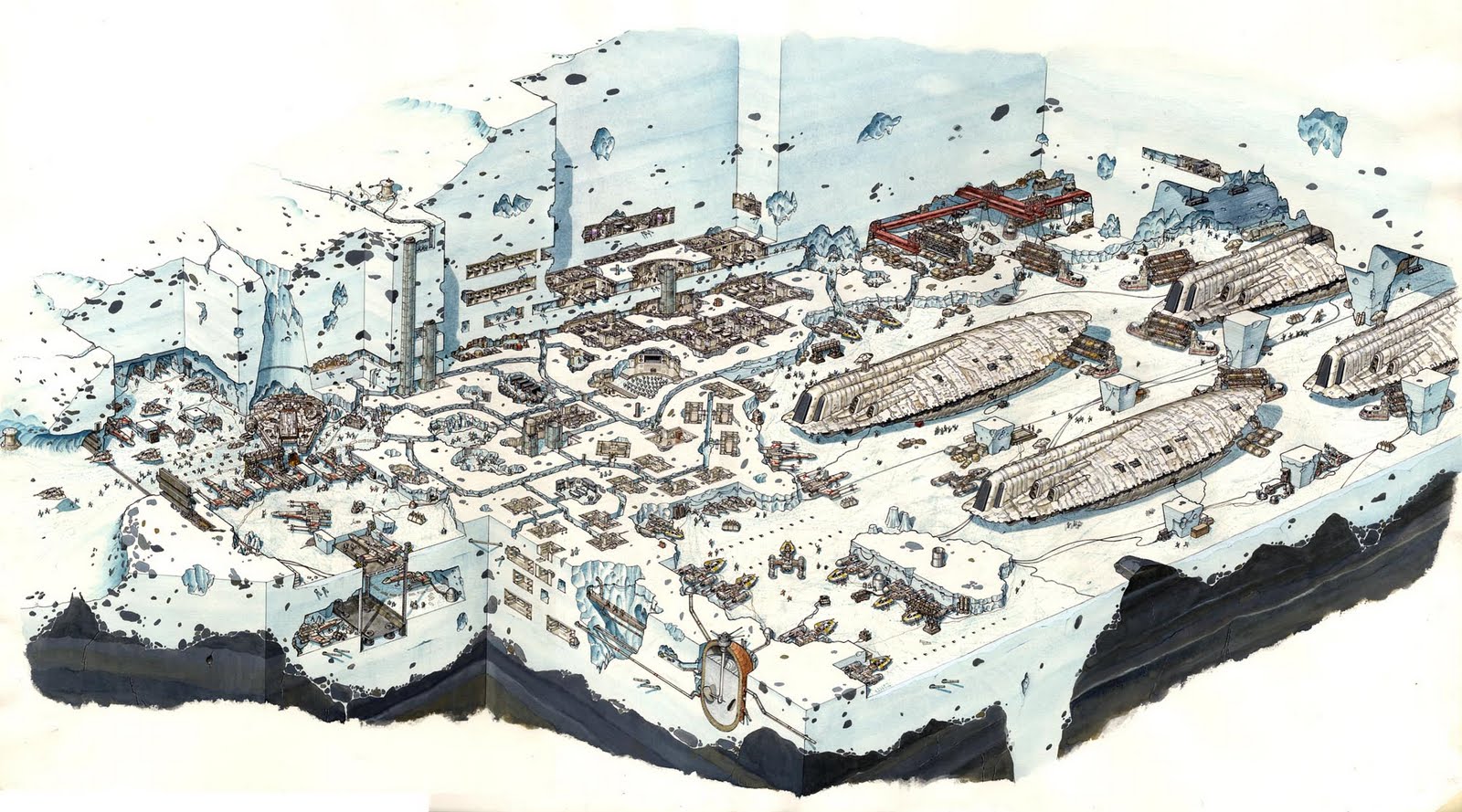 It shows a special vehicle called a Cargo tug that carries the cargo pods on rotating racks that lift them into place where the ship's elecromagnets hold them together. This alludes that the containers are simply ferrous boxes.
Also, there is a pre-production sketch of a GR-75 now known as the Bearing Lifter which shows a cargo loading ramp and claw as part of the ship. KievanMereel (talk) 19:00, September 12, 2012 (UTC)
A nice high resolution image here [1] which I think is great. Thanks.