This page is an archive of a community-wide discussion.
This page is no longer live.
Further comments or questions on this topic should be made in a new
Senate Hall
page rather than here so that this page is preserved as a historic record.
1358
(Talk)
21:11, May 9, 2014 (UTC)
---
I've scanned a few images from The Bounty Hunter Code: From the Files of Boba Fett but not sure of the licensing, comic book panel seemed most appropriate.
Also a bit confused with the new upload template, so not 100% sure on anything else so I only uploaded 2. If these are fine, or once they are, I'll upload some more for the other 'authors' in the book and a few other things from the book.
Images I uploaded are: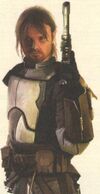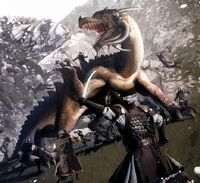 Manoof (talk) 09:53, January 3, 2014 (UTC)
First off, since The Bounty Hunter Code is a reference book like The Jedi Path and Book of Sith, I'd go with {{Fairuse}}, as that's the one that most of the images from those books use. Secondly, Special:Upload's broken right now, so it's not really a "new" upload template—it requires manual fixing once you upload. Just move the licensing template to the licensing field and fill in the other info. Like so.

Cade

Calrayn

15:17, January 3, 2014 (UTC)