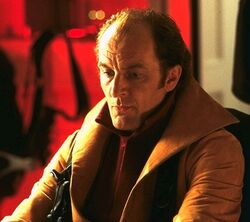 Now users have started deleting most of their userpages because of WP:NOT, WP:NPA, and the user page policy.
Since I wrote a big chunk of WP:NOT, I feel like I should clarify a few things which are explicitly allowed under those policies:
"some information about yourself"
stuff meant "to help organize your contributions to Wookieepedia"
"a list of the Star Wars reference books you own"
"some articles you worked on that you're proud of" (i.e. a contributions section)
"the articles and projects you intend to work on"
"your user name on Star Wars message boards" or by extension other means of contact
"your favorite characters"
"what languages you speak"
"a link to your personal page on another site" (all this is in WP:NOT)
"collection of Star Wars references"
a limited amount of fanfic
"a personal sandbox"
"a to do list"
"a toolbox linking to maintenance tasks and useful templates"
"a fun page for community building" (all of the above are on the userpage policy: though most are said to be for user subpages, nothing says they can't go on your main page.)
images, including "up to 3 images ... intended solely for a userpage or customized signature" (see Wookieepedia:User page policy
So, please, quit removing these things from your userpage, and blaming the existing policies already. this thread may mark off the boundaries of how much you can include about your political and religious views under the "some information about yourself" clause, but that's it.
And now, having said that, here is a video of a Muppet singing to a puppy: [1]. Good night. —Silly Dan (talk) 05:51, 23 January 2007 (UTC)
Thank you Silly Dan. And to those who removed content from their userpages: I am sorry that the vote (and somewhat indirectly my voting) caused you to feel as though your userpages were against the new rules. I never actually wanted it to swing that way; I just wanted the problems with religion and politics off. Jorrel Fraajic 05:57, 23 January 2007 (UTC)

Can someone explain the Ric Olié joke to me?DarthMRN 21:21, 23 January 2007 (UTC)

I Think its a form of protest. MyNz 21:23, 23 January 2007 (UTC)

I think it's the "Captain Obvious" joke. Chack Jadson 21:31, 23 January 2007 (UTC)
Ad blocker interference detected!
Wikia is a free-to-use site that makes money from advertising. We have a modified experience for viewers using ad blockers

Wikia is not accessible if you've made further modifications. Remove the custom ad blocker rule(s) and the page will load as expected.