"Good. It would be unfortunate if I had to leave a garrison here."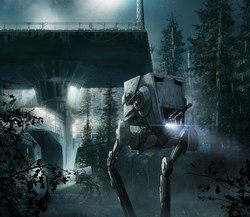 Garrison was a collective term for a body of troops stationed in a particular location, originally to guard it, but then often simply using it as a home base. Garrison units were usually immobile, unless stationed on a capital ship. In many instances, garrisons were used to keep the locals in line. A large presence of troops in a garrison in the time of the Galactic Empire cowed the indigenous people.
The Galactic Empire had several models of prefabricated garrison bases.
Appearances
Edit
Ad blocker interference detected!
Wikia is a free-to-use site that makes money from advertising. We have a modified experience for viewers using ad blockers

Wikia is not accessible if you've made further modifications. Remove the custom ad blocker rule(s) and the page will load as expected.