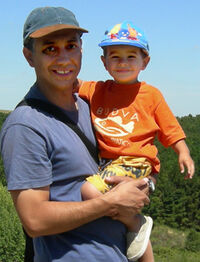 Gonzalo Flores is an artist who illustrated several supplements to the Star Wars Roleplaying Game by Wizards of the Coast.
Biography
Edit
After graduating with honors as Animation Film Maker and receiving his degree in Graphic Design, Gonzalo Flores embarked on his career as an illustrator, concept artist and animator. Over the next sixteen years, he has amassed an interesting portfolio with emphasis on fantasy, science fiction, characters, creatures, environments and technology.
Gonzalo builds atmospheric scenes with the light as the main features of his illustrations.
Star Wars bibliography
Edit
External links
Edit
Ad blocker interference detected!
Wikia is a free-to-use site that makes money from advertising. We have a modified experience for viewers using ad blockers

Wikia is not accessible if you've made further modifications. Remove the custom ad blocker rule(s) and the page will load as expected.