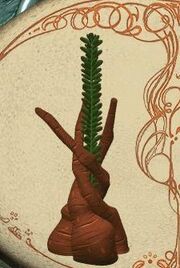 Hassling was a small plant that preferred rocky environments. Its roots were orange and could be made into paint. The plant was found on Dagobah and was a known import to Ohma-D'un. On Dagobah, mysterious hassling-paint art was found in caves.
Appearances
Edit
Ad blocker interference detected!
Wikia is a free-to-use site that makes money from advertising. We have a modified experience for viewers using ad blockers

Wikia is not accessible if you've made further modifications. Remove the custom ad blocker rule(s) and the page will load as expected.