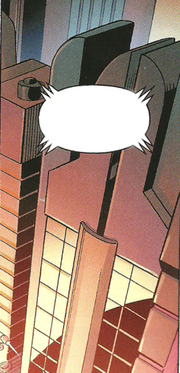 The Heorem Complex, or SIS Headquarters during the Old Republic, was a kilometer-wide collection of buildings in the Senate District on Coruscant. It bordered Sah'c Town and contained the Heorem Skytunnel, which connected the two sectors.
During the Cold War, the Complex served as the headquarters of the Republic Strategic Information Service, separate from the SIS operations center, and contained the offices of the Director of SIS.
Appearances
Edit
Ad blocker interference detected!
Wikia is a free-to-use site that makes money from advertising. We have a modified experience for viewers using ad blockers

Wikia is not accessible if you've made further modifications. Remove the custom ad blocker rule(s) and the page will load as expected.