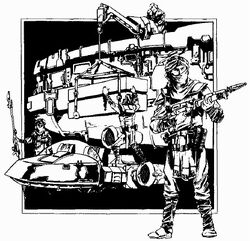 The Invisible Market was the criminal trade that went beyond the Black market. Little was known about it, except that Lannik Racto sold numerous assassin droids through the market. Slaves were also sold on the Invisible Market.
General Grievous' mask may have been bought in the Invisible Market for artistic purposes by Grand Admiral Thrawn years after the Clone Wars.[1]
Appearances
Edit
Notes and references
Edit
Ad blocker interference detected!
Wikia is a free-to-use site that makes money from advertising. We have a modified experience for viewers using ad blockers

Wikia is not accessible if you've made further modifications. Remove the custom ad blocker rule(s) and the page will load as expected.