"I didn't grow up nursing thoughts of becoming a writer. My first novel emerged from journals I kept in my twenties, during 10 years of world travel. Even after that novel was published I worked as a carpenter for another decade, before turning to full-time writing. Some thirty years later it seems to have been a good choice, if only to have spared my shoulders and knees further abuse."
―James Luceno
James Luceno is the author of several Star Wars novels and reference books under DK Publishing and LucasBooks. In addition to his Star Wars writings, Luceno and Brian Daley (under the pen name "Jack McKinney") wrote the novelizations of the Robotech series and the Black Hole Travel Agency series. They also worked together on Adventures of the Galaxy Rangers.
Biography
Edit
Adventures with Brian Daley
Edit
Trekking the Earth
Edit
"Brian and I were close friends long before we became collaborators. We attended a premier of STAR WARS: A New Hope together, and for years after I was a sort of sounding board for many of the ideas Brian wrote into his Han Solo novels and the radio dramatizations of the original trilogy of films. I'll never forget our return to Kathmandu, Nepal, in 1982, after spending five weeks hiking in the Himilaya, and finding in a marketplace a bootleg video cassette of Return of the Jedi, which we bought and screened for the porters and Sherpas who had supported the trek."
―James Luceno
James Luceno was born in 1947[1] to parents he called Syl and Skeeter.[4] His father was a carpenter.[5] While growing up, he enjoyed watching war movies and TV shows such as Victory at Sea, Wings, and Air Force,[6] and he was an avid reader as a teenager,[7] although he once failed a High school English course.[8] Luceno read DC Comics, Mad Magazine, and Classics Illustrated,[7] as well as science fiction[5] and authors such as Elmore Leonard,[7] Thomas Pynchon, Ian Fleming, Carlos Castaneda, and Erich von Däniken. Fleming and Pynchon were strong influences on his life at the time, and he credits Fleming, Castaneda, and von Däniken as having helped set him on the path of adventure travel.[9] He spent ten years trekking the world while in his twenties,[2] and he has cited Fleming's works as being responsible for several tight spots in which he found himself during those years. Luceno also read several of Pynchon's books during his journeying, which would often take him weeks or months to finish.[9] His travels brought him to Asia, South America, Europe,[10] and Africa—in the early 1970s, he spent a year traveling from Egypt through Sudan, Ethiopia, and East Africa, and he at one point photographed a pride of lions that were basking in the sun.[11]
Luceno kept a detailed journal of his own overwhelming travel experiences[8] and of conversations he had with other travelers.[10] Although he did not harness dreams of becoming a writer at the time, his journals birthed a novel,[2] which he primarily wrote while living in Cusco, Peru, for a period of eight months.[10] It was an action-adventure[5] about three Americans on a cocaine-smuggling adventure in South America,[12] and it was an outgrowth of his own globe-trotting experiences.[2] His experiences in Peru, a country with a bizarre cocaine trade filled with colorful people, particularly helped to shape the story.[10] When he returned home, he worked as a carpenter for a decade,[2] and he also made ends meet by working as a general contractor, astrologer, travel scout, and rock musician[3]—Luceno played bass guitar[7] in various rock and roll bands that performed throughout Bergen County, New Jersey,[13] and he also played professionally as a session musician[10] in New York City recording studios.[7] He once worked as a wilderness guide for the California Company High Country Passage.[10] While living in Englewood, New Jersey, Luceno met Brian Daley, a young man who had just returned to the United States after serving in the Vietnam War.[5]
Daley was attending Jersey City State College in Jersey City,[5] and both he and Luceno were dating women who worked at the same restaurant. The two men were also both working on their first novels, and when their girlfriends realized that they were each dating a writer, Luceno and Daley were introduced.[14] The two became close friends, and in 1977, they attended the premiere of a film called Star Wars.[2] There was little buildup to Star Wars in the media, and neither man knew what to expect. After getting drunk at a strip mall on New Jersey's Route 4,[13] the two made their way to the parking lot of a cineplex in Luceno's Chevy.[15] According to Luceno, both of them "had their minds blown" within the film's first five minutes,[13] and they left the premiere thrilled at having seen a rousing science fiction adventure.[15] Daley felt that science fiction would never be the same,[13] and Luceno would later state that his friend's entire life changed the minute he saw the film.[14]
Not long afterward, Daley was contracted to write The Han Solo Adventures, three novels based on the early life of the Star Wars character Han Solo. While plotting the stories, he tossed ideas back and forth with Luceno, who acted as his sounding board.[16] In 1979, Daley was also hired to write the script for a radio drama of Star Wars,[14] and Luceno played the role of sounding board once more, helping Daley refine ideas as they were scripted.[2] Luceno's own first novel, Head Hunters, finally saw publication in 1980.[1] He continued to travel the world during this period of his life, this time with Daley at his side. The two journeyed to such places as Nepal, Thailand, Peru, and the jungles of Central[15] and South America.[17] They once spent five weeks hiking in the Himalayas, and upon their return to Kathmandu, Nepal, they found a bootleg copy of Star Wars's second sequel, Return of the Jedi (1983),[2] which had only been in theaters for a short time.[15] The two screened it for the porters and Sherpas that they had hired for their trek.[2] Around this time, Luceno sired his first son, of whom Daley was the godfather.[15]
When Daley persuaded Luceno to try his hand at script writing, the two were hired by producer Robert Mandell to write for an animated series called The Adventures of the Galaxy Rangers.[5] The show was an episodic series about human pioneers preserving law and order across the galactic frontier, and it was one of the earliest television series done in the style of a Space Western.[18] Working together, Luceno and Daley wrote about fourteen scripts for the show,[5] which began airing its sixty-five half-hour episodes in September 1986, five days a week.[19] It was not renewed for a second season due to the lack of an arrangement with any toy companies, which were the primary advertisers for 1980s cartoons. Since Galaxy Rangers failed to succeed in the toy market, it produced insufficient ad revenue to support any additional seasons. Luceno and the rest of the show's writers were disappointed, as they felt that its premise was innovative and new.[5] Galaxy Rangers developed a cult following after its cancellation and was eventually released on DVD in 2008.[20]
Writing RobotechEdit
"I was immediately drawn into it, and I was thrilled at the chance—Brian was too—thrilled at the chance of adapting it."
―Luceno, describing when he became familiar with the storyline of the Robotech cartoon series
Following the cancellation of Galaxy Rangers, Luceno was living in New York. He and Daley were contacted by Risa Kessler, who was in charge of all licensed properties associated with Ballantine Books. The television production company Harmony Gold had approached her about adapting their cartoon series Robotech into novel form; she was familiar with Luceno and Daley's work on Galaxy Rangers and knew that they were good friends.[5] Robotech had begun its life as three separate anime programs in Japan—The Super Dimension Fortress Macross, Super Dimension Cavalry Southern Cross, and Genesis Climber MOSPEADA—that were merged into one series, given an overarching plotline, and developed for American TV by Television producer Carl Macek.[21] Luceno had seen several episodes on a local New York television station, but had been unable to follow the plot due to their having not been aired in chronological order. Whe Macek sent him a reference book complete with synopses of all of the episodes, Luceno found himself quickly drawn into the story. He and Daley were both excited at the chance to adapt it.[5]
Luceno and Daley were flown to California to discuss plans for their Robotech adaptation. There, they were shown every episode of the show, given background on the series, and told by Harmony Gold what the company wanted in the novels. They spoke extensively with Macek and were eventually contracted to write four books which would adapt the TV series into the printed form. Upon leaving California, they were given VHS tapes and scripts of the episodes, as well as art books, comics, and toys. After their return to New York, Luceno and Daley both frequently communicated with Macek by telephone, and Luceno attended several ToyFare conventions with Macek to discuss the series and what approach he and Daley should take. The two authors were under a tight schedule to produce four novels in under one year, and shortly into their time writing, Harmony Gold asked Ballantine to extend the series into twelve books. Luceno and Daley were faced with the challenge of writing twelve books in approximately eight months.[5]
Both men had moved to Maryland by this time. They watched the entire series and then broke its storyline down into twelve parts. Writing duties were split up so that Daley would write the odd-numbered books in the series and Luceno the even; however, both authors would send their work to the other after its completion, where it would be proofread, edited, and have some parts rewritten. Luceno and Daley had very different writing styles and hoped to find a singular voice. One would often contribute an entire chapter or two to the other's book. Unlike Daley, Luceno had no background in science fiction save for his work on Galaxy Rangers, and was always eager to receive Daley's manuscripts in order to get tips on writing battle scenes and using science fiction buzzwords. One of their goals with the series, that had been requested by and supported by Macek, was to expand upon what had been presented in the television series and go into added detail. They hoped that it would add a sense of depth and verisimilitude. One of Robotech's key elements was the use of Human-operated Mecha machines, and Luceno and Daley introduced the idea of virtual-interface "thinking caps" being required to reconfigure a Mecha. They hoped to make the series more epic. In that light, they also included homages to ancient Greek stories and classic science fiction such as Frank Herbert's Dune.[5]
Although Luceno did not have a science fiction background[5] and had only written one novel at the time,[2] Daley had a reputation in science fiction and was working on a book trilogy that was set to be released around the same time as the Robotech novels. As he had already written The Han Solo Adventures, he did not want fans to get the impression that he was predominantly a tie-in author.[5] He and Luceno were also unsure how much the books would be edited by Ballantine or Harmony Gold. As such, they chose to write their Robotech novels under the pseudonym Jack McKinney.[22] Jack McKinney was a close friend of Luceno's father and a carpenter whose toolbox Luceno had used during his carpentry days. A character with the same name had been in Head Hunters, and had been referenced by Daley in the novel The Doomfarers of Coramonde as a nod to his friend (Luceno also mentioned a character from Doomfarers in Head Hunters).[22] Luceno had no reputation to protect and was fine with the idea of using a pseudonym.[5]
The twelve Robotech novels were published in paperback from February 12[23] to November 12, 1987.[24] Every installment became a bestseller, which surprised Luceno, who hadn't been aware that Robotech had such a strong and widespread fanbase. Both he and Daley had a good deal of fun writing the books,[5] and Luceno sees the time as one of the most important of his life. In 2007, he reflected that without Robotech, he would likely still be a carpenter. Collaborating with Daley was particularly enjoyable for him;[13] he learned much about science fiction and writing in general from his friend and mentor.[5]
The epic continues
Edit
"When Carl handed me the book, he prefaced it by saying 'You can pretty much throw this out.' I mean, I thought it was—I thought it was… there was a lot of genius in it. (…) Brian and I ended up running with a lot of it. (…) because it, we just thought it was just so wild."
―Luceno, reflecting on the initial story treatments of The Sentinels that he and Daley received from Carl Macek
The strong sales of the Robotech novels and the success of the television show convinced Harmony Gold and their financial partners to greenlight a sequel TV series called The Sentinels. Luceno and Daley were contacted in early 1987 and asked if they were interested in writing further adaptations. They arrived in California at a time when Carl Macek was attempting to secure finances for The Sentinels; Macek's inability to secure the backing of toy companies coupled with legal problems concerning the use of certain characters from the original Japanese programming had left him frustrated. He gave Luceno and Daley a storybook that included sixty-five hastily written story treatments he had conceived for the benefit of toy companies, and told the two that they should discard most of it. Luceno and Daley liked much of what they saw, however, and ended up including many of Macek's ideas in the five books that they were contracted to write. After familiarizing themselves with Macek's material, Luceno and Daley wrote expanded story treatments and broke them down into five novels. The process took longer than their previous endeavor had due to the limited source material to draw from, and they felt slightly rushed during the process. Luceno wrote three of the novels and Daley two.[5] Both authors made a conscious effort to introduce more adult themes in the books—the first twelve novels had been intended for young adult readers, but when it became clear that college-aged people were reading them, Luceno and Daley began to inject more adult content into their works.[16]
The five novels of The Sentinels were published throughout 1988.[25] It eventually became clear that the cartoon was not going to be produced, but the continually strong sales of the novels led Macek, Harmony Gold, and Ballantine to desire an ending for the series. Macek had originally envisioned a 365-episode epic, but the task of concluding Robotech fell to Luceno, Daley, and one final book. Luceno was wary of writing it with no source material to draw on, but was told by Macek that it was a chance for he and Daley to tell the story that they wanted to tell. Macek was disenfranchised with Robotech at the time and had moved onto other projects, which left Luceno and Daley with only their own ideas of how the series should end. Luceno wrote an outline of the novel which was then tweaked by both him and Daley, and then went on to write the first half of the book before Daley wrote the second half. One of the few ideas Macek had given them concerned the ending, but Daley took it in a different direction than Macek had suggested.[5] The End of the Circle was published in 1989.[25]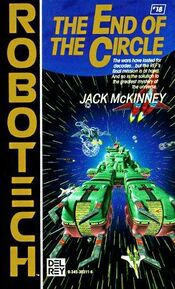 Although all eighteen of Luceno and Daley's Robotech novels yielded strong sales, reception to them was considerably mixed within the series' very passionate and vocal fanbase.[5] The authors received a good deal of criticism for giving villainous traits to the character of Anatole Leonard,[16] the Supreme Commander of the Army of the Southern Cross military organization,[26] and received hate mail that included copies of the books cut up into dozens of pieces after they killed the character of Breetai,[16] the second-in-command of the militaristic Zentradi forces.[26] Many fans disagreed with the manner in which The End of the Circle concluded,[17] and criticized some of the expansion that Luceno and Daley had given on the material from the TV series, such as the "thinking caps" they had created.[5] A large group of fans refused to accept the novels as being part of Robotech canon, feeling that Luceno and Daley had tied everything together too neatly.[13] An equally large group were very taken with the novels, however, and dubbed their interlocutors "McKinney haters." Luceno was shocked at some of the wrath that was directed toward him,[27] and in the early days of the internet, he communicated with various fans on an electronic mailing list in an effort to shed some light on why he and Daley made the decisions that they did.[5] Many of the fans found him to be very articulate and polite, and had enjoyable interactions with him.[27] The vocalness of the "McKinney haters" had quieted somewhat by 2007, when in a poll on Robotech.com, less than four percent of the 5,000 voters indicated that they disliked the novels.[5]
In the late 1980s and early 1990s, Luceno additionally wrote several novels under his own name. Rio Passion, Rainchaser, Rock Bottom, A Fearful Symmetry, and Illegal Alien and were published between 1988 and 1990[1] by Ballantine.[3] The latter two were science fiction novels,[28][29] and A Fearful Symmetry was nominated for the 1989 Philip K. Dick Award,[28] a prize given annually by the Philadelphia Science Fiction Society to original sci-fi paperbacks.[30] Rio Passion, Rainchaser, and Rock Bottom formed The Matt Terry Series,[31][32][33] and were what Luceno calls "mainstream adventure fare, set in exotic locations and heavy on mystery and intrigue."[2] After having heard and embarked on many adventures during his world travels, Luceno structured The Matt Terry series on some of the events that he had either been in or been told about.[5] Following Rock Bottom's publication, Luceno began to write science fiction full-time, partly due to encouragement by Daley.[2]
With eighteen best-selling novels to his name, Jack McKinney had developed a large following in the Science Fiction community. A magazine published by the book retailer Barnes & Noble around the time that the first Robotech novels were being published had revealed his secret identity, but most fans had not seen it and were wondering just who McKinney was, unaware that the name was a pseudonym. Luceno and Daley accordingly decided to keep McKinney going,[5] and wrote a novel called Kaduna Memories that was published in 1990. They also penned a series called The Black Hole Travel Agency that spawned four books published over 1991, 1992, and 1993.[25] The novels were comic science fiction fare set in the near-future and involved aliens coming to Earth. Luceno and Daley intended for them to be light-hearted material and were hoping to make readers laugh. None of the installments of The Black Hole Travel Agency sold very well, and Luceno believed it to be due to a combination of poor marketing and terrible book covers. The novels were enjoyed by those who did read them, and years later, Luceno reflected that their premise and tone were very similar to those of the 1998 film Men In Black.[5]
Although the Robotech saga had concluded, the strong sales of all eighteen volumes and the comic series prompted Ballantine to ask Luceno and Daley if they thought that there was any more material with which they could further stories. The two were grateful for the opportunity,[5] and wrote three more books that took place during the events of their original twelve novels. The Zendraedi Rebellion, The Master's Gambit, and Before the Invid Storm were respectively published in 1994, 1995, and 1996, and were the final literary efforts of Jack McKinney.[34] Luceno has referred to the latter two novels as essentially footnotes, but nevertheless believes that they have their own place within the overarching saga. He attributed an epigraph in the final volume to Peter Walker, a Robotech fan that he had had positive interactions with on the electronic mailing list.[5]
Loss of a friend
Edit
"Brian and I were both very realistic about how the world works, and during the final months of his life, we had several conversations about what it means to live and to die. Because we had logged so many miles together—in the real and imagined worlds—I told him I wasn't comfortable with his going on an adventure without me—especially to a realm where all the available guide books contradict themselves about just what a traveler can expect to find. And Brian joked that he understood my concerns and would certainly try to contact me, assuming he could find a working phone or the appropriate postage for the kind of communication we had in mind. Just one of those conversations lifelong friends have to ease the pain."
―Luceno, reflecting on his final months with Brian Daley
In addition to working on The Black Hole Travel Agency, Luceno wrote several more novels under his own name in the early 1990s. 1992[1] saw him contracted to write a tie-in novel to The Young Indiana Jones Chronicles, a television show airing at the time produced by Lucasfilm Ltd. that was based on the popular Indiana Jones films.[16] The show was based around famous historical characters and events,[35] and Lucasfilm wanted Luceno's novel to be as accurate as possible. As such, they required him to cite all of the sources he used while doing research on the book's World War I setting.[16] The Young Indiana Jones Chronicles: The Mata Hari Affair was published in 1992.[1] The science fiction novel[36] The Big Empty was released in 1993, and in 1994,[1] Luceno penned the novelization of the film The Shadow.[16] He was living in Annapolis, Maryland at the time,[3] but was frequently traveling to locations south of the Mexico – United States border;[3] in 1994, he and Daley visited Guatemala with their friend Chris Barbieri.[14]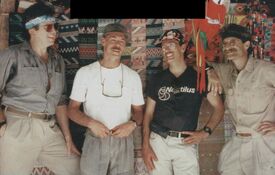 Marking his second venture into screenwriting, Luceno penned two scripts for the animated television series Princess Gwenevere and the Jewel Riders around this time.[37] The show was loosely based on the character of Guinevere from Arthurian myth, and featured the title character riding Unicorns and shooting rainbows.[38] The episodes Wizard's Peak and The Wizard of Gardenia aired in 1995 and 1996, respectively.[37] 1996 also brought another tie-in opportunity for Luceno[1] when he was contracted to write a novel related to Mission: Impossible, a film set to be released that year.[16] Author Randall Boyll penned the film's novelization, and Luceno wrote an accompanying book called The Aztec Imperative,[39] a project that required him to research and pay close attention to the original Mission: Impossible television series.[16] Both books were published,[39] but Tom Cruise, the lead actor and a producer of the film,[40] ultimately decided to take the film in a different direction and to not use the novelization or any of the tie-ins that he had commissioned to help support the movie.[16]
The year also brought tragedy to Luceno's life. Brian Daley had recently been diagnosed with pancreatic cancer, and Luceno was by his side much of the time during the final months of his life. The two reflected fondly on their time together traveling the world and writing novels together, and had several conversations regarding the nature of life and death.[15] Daley passed away on February 11, 1996.[41] Luceno, along with Daley's partner Lucia St. Clair Robson, posted a notice of his death on his official website, and messages of consolation immediately began to pour in from across the world.[42] Luceno took a solo trip to the archaeological site of the ancient Mayan city of Calakmul, in Guatemala, which he and Daley had hoped to one day hike to, and scattered some of Daley's ashes on the site. He later wrote a memoir about the trip.[17]
Prior to 1996, Daley had been working for more than a decade on a book series called Gamma L.A.W. that had been conceived during his trek through the Himalayas with Luceno. The manuscripts of the novels were nearly finished, and Luceno, fulfilling a promise he had made to Daley during his friend's final months, took on the task of completing them after Daley's passing. With the encouragement of his family, he set to work editing the 1,600-page manuscript. It proved to be a very tough challenge for Luceno, who had to search through hundreds of notes and newspaper clippings in order to grasp the technical knowledge that his friend possessed[41] on the books' military science fiction theme.[43] Daley's home had been filled with stacks of loose papers and floppy disks that contained notes on his fiction—in the words of St. Clair Robson, "he had footnotes on the footnotes." In completing and editing the manuscripts, Luceno put his own writing style aside in order to defer to Daley's. Despite the immensity of the task, he downplayed his own role and attributed the majority of the credit to Daley.[41] The four books of the Gamma L.A.W series were published from November 1997[44] to March 1999.[45]
Working in Star WarsEdit
Crafting the future
Edit
"They first hired me sort of as a consultant, to come over and supervise… sort of the construction and the detailing of this new series, and at the time, I thought that my involvement was going to be limited to that."
―Luceno on his original role in The New Jedi Order
In 1998,[1] Luceno wrote the novelization of The Mask of Zorro. The film's producers were very supportive of him throughout the writing process, and brought him onto the movie set in an effort to help him better grasp the historical period that the story was set in. Shortly afterward, Luceno was contacted by Del Rey books and invited to participate in an upcoming project of the Star Wars Expanded Universe. Del Rey were a division of Ballantine and had recently acquired the license to publish Star Wars books from Bantam Spectra; their editors were aware of Luceno's work in the Robotech franchise and hired him as a consultant to help oversee a[16] planned twenty-one book series called The New Jedi Order.[46] The Star Wars novels published by Bantam had largely been standalone stories or trilogies not written or published in chronological order, which was a source of confusion for many fans. Additionally, new authors had found it difficult to maintain consistent character development of the Star Warriors. As such, when Del Rey acquired the license, they plotted with their partners in Lucas Licensing to create an ongoing series published chronologically under a single imprint that would feature new threats to the galaxy and a new generation of characters to join the heroes of the original Star Wars trilogy.[47] Luceno was brought into the project due to his experience overseeing and co-writing the multibook Robotech saga.[16]
Luceno attended several planning sessions for the series in 1999 that were held at Skywalker Ranch,[46] the San Francisco headquarters of Lucasfilm.[48] Also at the meetings were Lucas Licensing Executive Editor Sue Rostoni, Del Rey Editor at Large Shelly Shapiro, Lucasfilm Director of Publishing Lucy Autrey Wilson, Dark Horse Comics Vice President of Publishing Randy Stradley,[47] some of Dark Horse's comic writers,[46] and several authors who had already been hired to write installments of The New Jedi Order.[49] Ideas for the series were floated at the meetings, and the basic storyline was developed, as were the series' primary villains: The extra-galactic species of bloodthirsty religious zealots known as the Yuuzhan Vong. Shapiro believed that the Bantam novels had developed a feeling of stagnation where nothing significant happened to the primary characters, and felt that Star Wars had lost the edge of realism and tension that had been present in the original trilogy. Accordingly, the idea to have the Yuuzhan Vong kill a major character in the opening volume of the series was floated, and the decision was made for the Wookiee Chewbacca, a popular character[47] who had played prominent roles in all three original Star Wars films,[50] to die.[47]
For the sake of character development and growth, Lucasfilm and Del Rey wanted to maintain control over the development of the series,[47] and assigned Luceno the task of drafting and refining The New Jed Order's original outline, which broke the long story arc down author-by-author.[6] It was then submitted for approval to George Lucas,[46] the creator of Star Wars,[50] who approved most of it but objected to some elements.[46] Luceno also wrote a "series bible" to coordinate continuity and, along with author Daniel Wallace, expanded the map of the Star Wars galaxy. Additionally, every manuscript that was submitted by an author was read and commented on by Luceno.[6] He thought that his role in The New Jedi Order was going to be limited to that of a coordinator,[16] as it was up in the air whether or not he would be contributing any books.[46] Eventually, he was contracted to write the fifth novel in the series, which was set to be a paperback novel called Agents of Chaos.[51] Renowned fantasy author[52] R. A. Salvatore wrote 1999's Vector Prime, the opening novel of The New Jedi Order,[51] and veteran Star Wars author Michael A. Stackpole[53] was contracted to write the next three novels, a trilogy called Dark Tide.[51] Changes made to The New Jedi Order's storyline necessitated that Dark Tide be shortened to a duology, however,[54] and Agents of Chaos was accordingly expanded into two paperbacks.[51]
Writing a tribute
Edit
"I really felt like Brian was sitting on my shoulder and helping me along there. Brian was in many ways a mentor for me… I was really glad for the opportunity to pay him a tribute like that."
―Luceno, on writing Hero's Trial
The New Jedi Order was designed to yield one hardcover novel and four paperbacks every year for four years,[47] with important events occurring only in the hardcovers[55] while the paperbacks dealt with subplots and side stories.[47] When Shapiro and Rostoni read the manuscript of Stackpole's The New Jedi Order: Dark Tide I: Onslaught, however, they realized that every volume of the series would be vital to The New Jedi Order's main storyline.[55] Luceno was thus tasked with writing about the character of Han Solo,[16] one of the three primary characters of the original Star Wars trilogy.[50] Solo and Chewbacca had been best friends within the Star Wars universe for decades,[56] and Luceno's job was to tell the tale of Solo finding himself while overcoming the grief he felt at the death of his friend.[16] Shapiro believed that many of Bantam's authors had not known what to do with Han in their novels, which had resulted in character stagnation;[47] Luceno was eager for the chance to develop the character throughout something more than a simple rousing adventure. He hoped to take Solo through a heroic journey reminiscent of the original Star Wars trilogy.[17] He was also pleased at the chance to write an homage to Daley, who had written some of the Expanded Universe's first Han Solo adventures.[16]
Hero's Trial, the first volume of the Agents of Chaos Duology, featured Solo re-encountering many of the characters that he had met in Daley's novels. Luceno wrote the novel with the goal of producing a tribute to Daley and a "Han Solo, this your life" novel, and claims to have felt Daley's presence over his shoulder while he wrote it.[8] He found a sweet-and-sour irony in his writing subject, as he had shared a twenty-plus-year friendship with Daley that he saw as akin to the friendship of Solo and Chewbacca.[17] As he had been with The New Jedi Order since its inception, Luceno did not find it difficult to drop into a writing role, but he did spend a good deal of time learning the rules and regulations of the Star Wars franchise,[16] even after having read many of the Bantam novels in the 1990s.[2] In writing about Solo's grief, his aim was to approach it in a very adult way and to push Solo away from his wife, Leia Organa Solo.[46] Luceno found that writing an older, isolated, and grief-stricken Solo was a challenge,[8] but he has identified the character as one of his favorite to write, citing his humanness and the fact that he has not been able to grow and evolve in the same way as his Force-using family.[2]
Daley's works were not the only source material that Luceno drew inspiration from while writing Agents of Chaos: Both Hero's Trial and the duology's second installment, Jedi Eclipse, featured a large number of references to and returning characters from various Bantam novels.[57][58][59][60] Many elements of the books were his own creation, including the Ryn species, who were modeled after the Romany people.[16] The Ryn Droma was a major character in the duology and became the co-pilot of Solo's famous starship, the Millennium Falcon, in Jedi Eclipse,[57][58] as Luceno and The New Jedi Order's planning team had been seeking a replacement for Chewbacca.[16] Within Agents of Chaos's pages, Solo overcomes his grief by helping Droma find his missing family members, who have been separated from him by the Yuuzhan Vong's ongoing invasion of the galaxy. Organa Solo works to relocate refugees displaced by the conflict, and members of the Yuuzhan Vong Priest caste plot to destroy the Jedi Master Luke Skywalker's Jedi Order. Meanwhile, the galaxy-ruling New Republic fights furiously to repel the invaders. Solo's plotline dominates much of Hero's Trial, but shares roughly equal page time with other stories in Jedi Eclipse.[57][58]
Hero's Trial was released in paperback and audio cassette[61] on August 1, 2000.[62] Jedi Eclipse was released in the same formats respectively on October 1 and October 3 of the same year.[63][64] Luceno received mixed reaction to the books,[6] with some of the negative feedback a result of his decision to separate Han and Leia Organa Solo.[46] Both volumes sold very well, however—[65] every installment of the New Jedi Order drew a sizeable readership[6] and performed strongly on the market, exceeding the expectations of the planning team.[65]
Delving into darkness
Edit
"I've been commissioned to write a prequel to The Phantom Menace (due out Summer 2001)—a novel of political intrigue that will delve into the fall of Supreme Chancellor Valorum—as engineered by Senator Palpatine. It's like being entrusted to write about what was going on in the Garden before the serpent decided to chat up Eve."
―James Luceno
When letters began to pour in indicating that fans wanted to see Han Solo team up with his wife, Luceno saw to it that Droma faded into the background after the events of Agents of Chaos.[16] The character played a sizeable role in Kathy Tyers's The New Jedi Order: Balance Point, The New Jedi Order's 2000 hardcover entry, but parted ways with Solo at the end of the book.[66] After Luceno, Shapiro, Rostoni, and authors Troy Denning and Matthew Stover met at Skywalker Ranch to discuss the the future of the series,[67] the decision was made to kill another major character in 2001. Denning's hardcover The New Jedi Order: Star by Star was slated to be the last stand of Han and Leia Organa Solo's son Anakin.[47] In an effort to spotlight him prior to his demise,[6] the planning team decided to shift much of The New Jedi Order's focus in 2001 and cancel Michael Jan Friedman's Knightfall Trilogy, which had been set to follow Balance Point.[68] Gregory Keyes was contracted to write the Edge of Victory Duology, two Anakin-heavy books that would be released throughout the year.[69] 2001 thus saw two fewer New Jedi Order books published than in 2000, which allowed Del Rey and Lucasfilm to spotlight several novels that year which were set in the era of the Star Wars Prequel trilogy.[68] Luceno was hired to write two of the prequel books: a political thriller set just before 1999's Star Wars: Episode I The Phantom Menace, titled Cloak of Deception,[70] as well as the eBook novella Darth Maul: Saboteur, which was written as a companion piece to Michael Reaves's 2000 novel Darth Maul: Shadow Hunter.[71]
The primary antagonists of The Phantom Menace had been the Neimoidian leaders of the Trade Federation, who were manipulated by the Sith Lord Darth Sidious into invading the planet Naboo.[72] Both Saboteur and Cloak of Deception explored the foundations of the alliance between the Trade Federation and the Sith.[71][73] In Saboteur, Sidious's apprentice Darth Maul plays two rival mining companies against one another, which ultimately delivers a star system into the Trade Federation's hands.[71] Maul was a character from The Phantom Menace with a mysterious background, and Luceno found it difficult to get inside of his head and write scenes from his perspective. After studying the relationship between Sidious and his apprentice Darth Vader in Return of the Jedi, Luceno tried to imagine what it was like to serve Sidious and chose to write Maul as a very introspective character. Saboteur was released exclusively in electronic format, and was made available for USD $1.99 on the websites of online booksellers.[8]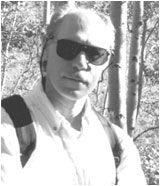 When Luceno saw The Phantom Menace in theatres, he was intrigued by several references made in the opening crawl to events that occurred before the opening of the film, and immediately hoped that a novel would be written to tell their tale.[8] That task ultimately fell to him, and he had direct oversight from George Lucas while writing Cloak of Deception.[74] Lucas instructed him to write a political thriller that focused on Senator Palpatine, the alter-ego of Darth Sidious, and the Galactic Republic's Supreme Chancellor Finis Valorum.[70] He also told Luceno not to reveal that Palpatine and Sidious were one and the same[13]—that revelation came in 2005's Star Wars: Episode III Revenge of the Sith,[75] and prior to that, Lucas considered it a spoiler.[13] He did, however, allow Luceno to depict Palpatine as a master politician and consummate manipulator. Luceno closely studied all of Palpatine's scenes in The Phantom Menace, The Empire Strikes Back, and Return of the Jedi, and looked to several works of William Shakespeare in depicting Palpatine's manipulative relationship with Valorum. He saw Valorum as a tragic figure,[70] and likened the writing process as similar to writing about the state of the Garden of Eden before the meeting of Eve and the serpent[17]
While constructing Cloak of Deception as a political thriller, Luceno drew inspiration from famous thriller authors such as Frederick Forsyth and Robert Ludlum but nevertheless wrote an outline that was heavy on action and focused primarily on the Jedi Master Qui-Gon Jinn. Shapiro and Rostoni helped him trim down the action until he had struck a balance between politics and lightsabers. After completing his first draft, Luceno was given access to the script of the upcoming 2002 film Star Wars: Episode II Attack of the Clones, which allowed him to add in hints of senate intrigue and key alliances that would go on to appear in the film. He consciously attempted to not foreshadow too much, but included in the book several organizations and a character from Attack of the Clones, the latter at Lucas's request.[70]
Cloak of Deception was the earliest adult novel in the Star Wars timeline, and as such, Luceno chose to treat it as an introduction to the entire saga. In the book, he gave basic descriptions of many elements that had already been established in other pieces of fiction. He saw it as a risky move, as readers had grown to take things about the Star Wars universe[70] such as Jedi Knights and the Force[74] for granted,[70] but approached it as a unique challenge that he ultimately enjoyed. Luceno [74] Luceno saw it as akin to the J. R. R. Tolkien novel The Hobbit, which serves to many readers as an introduction to Tolkien's later work, The Lord of the Rings. Luceno attempted to mirror the three-part structure that he saw in the Star Wars films and to honor many of the films' conventions; he treated Cloak of Deception as the novelization of a Star Wars film that was running in his head.[70] Cloak of Deception was released in hardcover and audiobook on May 29, 2001.[76]
Concluding an era
Edit
"I enjoyed it immensely because I was there from the beginning. There was a lot of satisfaction in being chosen to do that."
―Luceno, on being chosen to write the finale of The New Jedi Order
Although Luceno was busy in the early 2000s helping coordinate The New Jedi Order[16] and writing Cloak of Deception,[70] he found time to write original fiction of his own. Memories End and Danger in the Fifth Dimension, two novels in the Web Warriors series, were both published by Del Rey in 2002. The books featured a pair of orphan brothers working as detectives in futuristic cyberspace who began to be targeted due to information they had uncovered.[77][78] A third book was planned in the series and appears in several online databases, albeit with no available information.[1][79]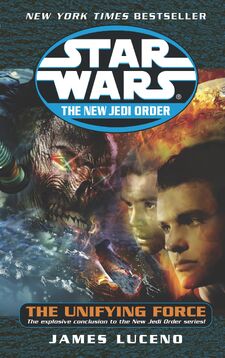 Halfway through production of The New Jedi Order, Luceno and Shapiro sat down to take a look at the entire series.[6] The storyline had been pulled in several different directions due to the sheer amount of authors working on it,[46] and Luceno and Shapiro reassessed everything that had happened thus far before they began to plan how the series would wrap up. As Luceno had been aboard the project from the beginning and had been privy to nearly every idea that had been tossed around, he emerged as a natural choice to write The New Jedi Order's final chapter.[6] He was intimately familiar with the characters and story arcs and had a vast amount of information at his fingertips.[16] Not all of the multitude of secondary plots that had been developed throughout the series had been resolved, and Luceno assembled a three-page-long list of dangling plot threads that needed to be closed.[6] Despite the wealth of information available to Luceno, the book took him nearly a year to research and write.[2]
Luceno devised the book's title—The New Jedi Order: The Unifying Force—which he derived from the concept of the Unifying Force, a future-oriented way of looking at the Force.[6] As the series had largely been about the Jedi struggling their way through the war, he saw The Unifying Force as largely being about the Force and its redefinition by Luke Skywalker's Jedi Order.[80] The title also extended to the New Republic, who in the book amass a unified force of fleets to attack the Yuuzhan Vong, and to the Yuuzhan Vong's Shamed Ones, who play a major role in ending the war. Many characters in the novel are forced to rethink truths that they have long accepted, and Luceno enjoyed writing about them the most, including Jacen Solo, Luke Skywalker, the droid C-3PO, and the Yuuzhan Vong Nom Anor and Harrar.[6] With Harrar, a Yuuzhan Vong priest, Luceno gave the Yuuzhan Vong more depth than traditional black-and-white villainy; he hoped to give the book a good deal of gray morality. He had always thought of the Yuuzhan Vong more as tragic wanderers than as hateful invaders.[80] Although the planning team had discussed the idea of wiping the Yuuzhan Vong out at the series' end, they felt that a merciful option would be more interesting.[16] The invaders were thus sent into exile after the conclusion of the war.[81] Luceno also considered killing Han Solo, but ultimately decided against it.[13]
In writing The Unifying Force's final scenes, Luceno drew inspiration from the final scenes of the The Lord of the Rings and attempted to instill a sense that an age was ending. In considering how long-running television programs traditionally wrapped up, he tried to leave the characters in places where fans could imagine them moving on and living their lives.[80] The Unifying Force was released in hardcover and audiobook on November 4, 2003.[82] Throughout November, Luceno toured the United States to promote the book's release.[6]
Following the conclusion of The New Jedi Order, Luceno decided to follow a life-long dream of his and began to look into acquiring land somewhere in the Yucatán Peninsula. Having learned to thatch in Guatemala, he hoped to build a thatched-roof house on the property. Luceno intended to take a long break from Star Wars, but after being shown concept art of the Battle of Hoth from The Empire Strikes Back and of Ben Kenobi's hut from the original Star Wars film, he agreed to write the reference book Inside the Worlds of Star Wars Trilogy. He took a short break to build the thatched-home before doing so, however.[80] Luceno's family also owned a log cabin in Maryland around this time, and when not writing, Luceno found time to perform carpentry work on it or to play bass.[9]
A prequel and a sequel
Edit
Curtis Saxton, a Star Wars fan and the author of the Star Wars Technical Commentaries Curtis Saxton acted as a consultant to Luceno during the writing process of Inside the Worlds,[83] and the book was released in August 2004.[84] Around this time, the 2005 release of Star Wars Episode III: Revenge of the Sith, the final installment of the franchise's prequel trilogy, was on the horizon, and various Expanded Universe leadups to its story were being commissioned and released.[85][86] Luceno was contracted to write Labyrinth of Evil,[13] a hardcover novel that featured many of the film's major characters and which took place in the days immediately prior. The book was billed as a "must-read prequel" to the film.[87] Luceno greatly enjoyed the fact that Star Wars films often began in the middle of an action scene, but nevertheless jumped at the chance to write the backstory for Revenge of the Sith's opening action sequence.[9]
Luceno was given the first draft of Revenge of the Sith's script and was continually kept updated on revisions it underwent until such time as he was required to submit Labyrinth of Evil's manuscript. He additionally read Matthew Stover's novelization of the film as it was being written. Luceno had also been tasked with writing the reference book Star Wars: Revenge of the Sith The Visual Dictionary, and accordingly had access to film stills and props. He spoke frequently with Sue Rostoni, Lucas Licensing editor Jonathan W. Rinzler, and Episode III Set Diarist Pablo Hidalgo, all of whom were frequently viewing rough cuts of the movie.[9] Luceno was in close contact with George Lucas during the writing process and was able to ask him questions about certain characters.[13] Lucas was unable to resolve certain plot points from Attack of the Clones or provide backstory on some of Revenge of the Sith's characters and events; those jobs fell to Luceno.[9] The condition that he would create a backstory for the character of General Grievous was essential to Luceno receiving the contract for the book, and Lucas provided him with some information that helped him expand and flesh out Grievous's character.[13]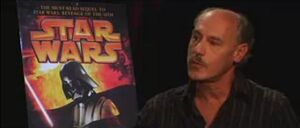 Labyrinth of Evil was released on January 25, 2005, nearly four months prior to Revenge of the Sith.[88] The Visual Dictionary was released on April 2.[89] Luceno's involvement with the Revenge of the Sith timeline continued when he was hired to write a book set in the immediate aftermath of the film that would form a loose trilogy with Labyrinth of Evil and the movie novelization. It was set to follow Darth Sidious, Darth Vader, and a group of Jedi who escaped the Great Jedi Purge that occurred in the film,[9] but was titled Dark Lord: The Rise of Darth Vader and promoted as a Vader-centric sequel to Revenge of the Sith despite the character's relatively modest role in the book.[16] Dark Lord was originally scheduled for an early 2006 release, but its publication date was swapped with the novel Outbound Flight and pushed forward to late 2005[90] in order to capitalize on the hype that surrounded the theatrical release of Revenge of the Sith.[91]
One of Luceno's primary goals with Dark Lord was to paint the Jedi and the Sith in stark contrast with one another. He aimed to show how the relationship between a Jedi Master and a Jedi Padawan differed from the relationship between a Sith Master and a Sith apprentice, and he also sought to parallel Darth Vader's story arc with that of the Jedi Roan Shryne. In Dark Lord, Vader walks a path that takes him further and further away from the Force, while Shryne finds himself moving closer to it.[92][93] Other characters that contrasted with Shryne were several Jedi who were disaffected with the Force in the aftermath of the destruction of the Jedi Order.[16] Luceno found inspiration for writing Vader after speaking with a staff member of LucasArts who had worn Vader's suit for a photo session and who described to Luceno what it felt like to be inside of the costume.[46] Dark Lord was published in hardcover on November 22, 2005.[94] Luceno received a large amount of criticism from fans for the small role that Vader played in the book and later apologized in an interview for the misleading title.[16] A scene from Dark Lord was later used in the fifth issue of the comic series Star Wars: Dark Times, released in 2007, which featured Vader and was set during the same time period. Luceno was credited in the issue for writing the scene's dialogue.[95]
Poised to pen Plagueis
Edit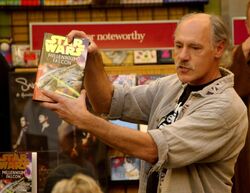 Labyrinth of Evil was the first work of Star Wars canon to mention Darth Sidious's Master, Darth Plagueis.[87] Plagueis was later mentioned in Revenge of the Sith,[75] and Luceno was afterward contracted to write a novel about the character for a 2008 release.[96] Plagueis was a character that Luceno was very interested in writing about, but he feared that the subject would be off-limits[16] due to the mystery that surrounded Sidious.[2] As such, he was thrilled when he was given the go-ahead to write the book.[16] Luceno had a number of discussions with representatives of Lucasfilm Ltd. about how the novel should be approached before writing a detailed outline and submitting it at Skywalker Ranch. While he was there, story conferences for the upcoming Legacy of the Force series of novels were taking place, and Luceno was invited to attend them.[97] He was surprised to discover that Legacy of the Force would see the character of Jacen Solo fall to the dark side of the Force in the years following the events of The New Jedi Order,[46] as Luceno had believed that Jacen would go on to replace Luke Skywalker as the leader of the Jedi Order.[16]
While writing the book, Luceno was once again in direct contact with George Lucas. He asked Lucas if Plagueis could be a non-Human character; Lucas liked the idea and decided that the character would be a Muun.[46] He made a significant start on writing the book,[2] but staff members at Lucasfilm Ltd. reconsidered his outline and began to feel that he was making the background and history of Darth Sidious too concrete. They believed that he was diminishing the mystery behind Sidious's character.[97] and undermining his effect as a character of evil incarnate.[2] One person in particular at Lucasfilm Ltd. was very opposed to some of the directions that Luceno wanted to take the novel, and it was ultimately put on hold[97] in 2007[98] to be rethought.[97] Before it could be written, decisions about the nature of the Sith and their Rule of Two had to be made.[16] Luceno later considered that he had been over-reaching and attempting to button things up too tightly,[2] but he held onto hope that the novel would one day be unshelved.[97] Although the novel was on hold, Leland Chee, the Keeper of the Holocron continuity database, indicated that Plagueis remained canonically a Muun.[99]
Bibliography
Edit
Star Wars
Edit
Bibliography
Edit
Notes and references
Edit
↑ 1.0 1.1 1.2 1.3 1.4 1.5 1.6 1.7 1.8 1.9 James Luceno. Fantastic Fiction. Archived from the original on October 12, 2016. Retrieved on October 12, 2016.
↑ 2.00 2.01 2.02 2.03 2.04 2.05 2.06 2.07 2.08 2.09 2.10 2.11 2.12 2.13 2.14 2.15 2.16 2.17 2.18 Andrew L.. Interview with Author James Luceno. EUCantina.net. Archived from the original on February 2, 2013. Retrieved on October 13, 2016.
↑ 3.0 3.1 3.2 3.3 3.4 3.5 3.6 3.7 3.8 Luceno, James. "About the Author." The Big Empty. New York: Ballantine Books, 1993. Print.
↑ Luceno, James. "Dedication Page." A Fearful Symmetry. New York: Ballantine Books, 1989. iv. Print.
↑ 5.00 5.01 5.02 5.03 5.04 5.05 5.06 5.07 5.08 5.09 5.10 5.11 5.12 5.13 5.14 5.15 5.16 5.17 5.18 5.19 5.20 5.21 5.22 5.23 5.24 5.25 5.26 5.27 Space Station Liberty Show Notes: Episode 15 - James Luceno Interview (Part 1). Space Station Liberty. Retrieved on February 13, 2011.
↑ 6.00 6.01 6.02 6.03 6.04 6.05 6.06 6.07 6.08 6.09 6.10 6.11  NJO Finale: The Unifying Force on StarWars.com (content now obsolete; backup link on Archive.org)
↑ 7.0 7.1 7.2 7.3 7.4 Q&A WITH JAMES LUCENO. MegaSciFi.com (November 20, 2012). Archived from the original on March 21, 2016. Retrieved on October 23, 2016.
↑ 8.0 8.1 8.2 8.3 8.4 8.5 "Bookshelf: Serving Darth Sidious"—Star Wars Insider 55, also available online at Serving Darth Sidious: Author James Luceno Delves into Dark Minds. The Unofficial NJO Homepage. Archived from the original on April 16, 2015. Retrieved on October 12, 2016.
↑ 9.0 9.1 9.2 9.3 9.4 9.5 9.6  James Luceno: Navigating the Labyrinth of Evil on StarWars.com (content now obsolete; backup link on Archive.org)
↑ 10.0 10.1 10.2 10.3 10.4 10.5 2 min - 6 min mark: INTERVIEW WITH ROBOTECH NOVELS CO AUTHOR NY TIMES BESTSELLING AUTHOR JAMES LUCENO. Youtube channel: Protoculture Times. Retrieved on October 23, 2016.
↑ Megan Crouse (November 13, 2014). James Luceno Interview: Star Wars, the Sith, Tarkin & Palpatine's First Name. Den of Geek. Archived from the original on October 12, 2016. Retrieved on October 12, 2016.
↑ Head Hunters (1980): A novel by James Luceno. Fantastic Fiction. Archived from the original on October 12, 2016. Retrieved on October 13, 2016.
↑ 13.00 13.01 13.02 13.03 13.04 13.05 13.06 13.07 13.08 13.09 13.10 13.11 Space Station Liberty Show Notes: Episode 15 - James Luceno Interview (Part 3). Space Station Liberty. Retrieved on February 13, 2011.
↑ 15.0 15.1 15.2 15.3 15.4 15.5 "Brian Daley 1947-1996"—Star Wars Insider 29, also available online at James Luceno. Brian Daley: 1947 - 1996. Official website of Brian Daley. Archived from the original on April 4, 2016. Retrieved on October 15, 2016.
↑ 16.00 16.01 16.02 16.03 16.04 16.05 16.06 16.07 16.08 16.09 16.10 16.11 16.12 16.13 16.14 16.15 16.16 16.17 16.18 16.19 16.20 16.21 16.22 16.23 16.24 16.25 16.26 16.27 16.28 16.29 Space Station Liberty Show Notes: Episode 15 - James Luceno Interview (Part 2). Space Station Liberty. Retrieved on February 13, 2011.
↑ 17.0 17.1 17.2 17.3 17.4 17.5  Agent of Chaos: An Interview with James Luceno on StarWars.com (content now obsolete; backup link on Archive.org)
↑ Monte Williams (September 3, 2008). Galaxy Rangers: No Guts, No Glory, No Clue. Pop Matters. Archived from the original on July 15, 2015. Retrieved on October 15, 2016.
↑ David Lambert (January 31, 2008). Galaxy Rangers - New 'In-Order' Collectible Multi-DVD Sets Announced for the Classic '80s Cartoon. TVshowsonDVD.com. Archived from the original on March 3, 2016. Retrieved on October 15, 2016.
↑ Jeffrey Kauffman (May 15, 2008). Adventures of the Galaxy Rangers: The Collection Volume 1. DVD Talk. Archived from the original on March 3, 2016. Retrieved on October 15, 2016.
↑ Jeff Yang (May 6, 2010). The 'Robotech' master. The San Francisco Chronicle. Retrieved on February 14, 2011.
↑ 22.0 22.1 Alex Newborn. A STAR WARS Fan Interviews Brian Daley. Star Wars Fanboy Association. Retrieved on February 14, 2011.
↑ Robotech Genesis (#1) [Mass Market Paperback]. Amazon.com. Retrieved on February 13, 2011.
↑ Symphony of Light (#12) (Robotech) [Mass Market Paperback]. Amazon.com. Retrieved on February 13, 2011.
↑ 25.0 25.1 25.2 Jack McKinney. Fantastic Fiction. Retrieved on February 14, 2011.
↑ 27.0 27.1 Jason W. Smith. SECTION II: HATE THE SIN, LOVE THE LUCENO. The McKinney Purist FAQ. Retrieved on February 14, 2011.
↑ 28.0 28.1 A Fearful Symmetry (1989): A novel by James Luceno. Fantastic Fiction. Retrieved on February 14, 2011.
↑ Illegal Alien [Mass Market Paperback]. Amazon.com. Retrieved on February 14, 2011.
↑ The Philip K. Dick Award. The LOCUS Index to SF Awards. Retrieved on February 13, 2011.
↑ Rio Passion (1988): (The first book in the Matt Terry series): A novel by James Luceno. Fantastic Fiction. Retrieved on February 13, 2011.
↑ Rainchaser #2 [Mass Market Paperback]. Amazon.com. Retrieved on February 13, 2011.
↑ Rock Bottom (1990): A novel by James Luceno. Fantastic Fiction. Retrieved on February 13, 2011.
↑ Bibliography: NOVELS. Robotech.com. Retrieved on February 13, 2011.
↑ David Lambert (September 21, 2007). The Young Indiana Jones Chronicles - The Adventures of Young Indiana Jones on DVD: Part 1 of a 3-Part In-Depth Look. TV Guide. Retrieved on February 14, 2011.
↑ The Big Empty by James Luceno. goodreads. Retrieved on February 13, 2011.
↑ 37.0 37.1 James Luceno. IMDB: The Internet Movie DataBase. Retrieved on February 23, 2011.
↑ The 10 Most Ridiculous Adaptations of Arthurian Legend (page 2). Topless Robot. Retrieved on February 23, 2011.
↑ 39.0 39.1 Mission Impossible. Fantastic Fiction. Retrieved on February 14, 2011.
↑ 41.0 41.1 41.2 Kevin Kidder (January 18, 1998). A labor of love: Science fiction writer keeps a promise to his colleague. Official website of Brian Daley. Retrieved on February 14, 2011.
↑ Lucia St. Clair Robson. Information on Brian Daley (a letter to a young fan, Jacob). Official website of Brian Daley. Retrieved on February 14, 2011.
↑ Miscellaneous. Official website of Brian Daley. Retrieved on February 14, 2011.
↑ Smoke on the Water (Gammalaw 1) [Mass Market Paperback]. Amazon.com. Retrieved on February 14, 2011.
↑ To Waters' End: Book 4 of Gammalaw (Gammalaw, No 4) [Mass Market Paperback]. Amazon.com. Retrieved on February 14, 2011.
↑ 46.00 46.01 46.02 46.03 46.04 46.05 46.06 46.07 46.08 46.09 46.10 46.11 Interview with James Luceno (Unedited). Fictional Frontiers with Sohaib. Retrieved on February 15, 2011.
↑ ">Jeff Strickler (May 15, 2002). Skywalker Ranch: George Lucas creates a magic world in real life. Minneapolis-St. Paul Star Tribune. Retrieved on February 15, 2011.
↑  Telling War Stories: An Interview with Shelly Shapiro on StarWars.com (content now obsolete; backup link on Archive.org)
↑ RA Salvatore biography and bibliography added. Fantasy Book Review (January 30, 2008). Retrieved on February 23, 2011.
↑ Helen Keier (November 1999). Michael A. Stackpole. TheForce.net. Retrieved on February 23, 2011.
↑ Interviews/Chats: Mike Stackpole. The Unofficial New Jedi Order Homepage. Retrieved on February 23, 2011.
↑ 55.0 55.1 Interview with Sue Rostoni. EUCantina.net. Retrieved on January 23, 2011.
↑ Agents of Chaos I: Hero's Trial (Star Wars: The New Jedi Order, Book 4) (Bargain Price) (Audio Cassette). Amazon.com. Retrieved on February 23, 2011.
↑ Agents of Chaos I: Hero's Trial. Starwarsmedia.com. Retrieved on February 23, 2011.
↑ Agents of Chaos II: Jedi Eclipse (Star Wars: The New Jedi Order, Book 5) (Abridged)(Audiobook) (Audio Cassette). Amazon.com. Retrieved on February 23, 2011.
↑ Agents of Chaos II: Jedi Eclipse. Starwarsmedia.com. Retrieved on February 23, 2011.
↑ 65.0 65.1 Sue Rostoni (Apr 14, 2004 5:13 PM). Welcome some BCaT VIPs. StarWars.com Message Boards. Retrieved on February 23, 2011.
↑ Troy Denning interview. The Unofficial New Jedi Order Homepage. Retrieved on February 25, 2011.
↑ 68.0 68.1 The Essential Guide to the Yuuzhan Vong – Appendices. The Unofficial NJO Homepage (link via Archive.org). Retrieved on February 25, 2011.
↑ 70.0 70.1 70.2 70.3 70.4 70.5 70.6 70.7  Behind the Cloak: James Luceno on StarWars.com (content now obsolete; backup link on Archive.org)
↑ 74.0 74.1 74.2 Josephine Anna Kaszuba Locke (March 2005). James Luceno. Book Loons Columns. Retrieved on February 25, 2011.
↑ Star Wars: Cloak of Deception [Hardcover]. Amazon.com. Retrieved on February 25, 2011.
↑ Memories End (2002): (The first book in the Web Warriors series). Fantastic Fiction. Retrieved on February 25, 2011.
↑ Danger in the Fifth Dimension (2002): (The second book in the Web Warriors series). Fantastic Fiction. Retrieved on February 25, 2011.
↑ Web Warrior #3 [Mass Market Paperback]. Amazon.com. Retrieved on February 25, 2011.
↑ The Unifying Force (Star Wars: The New Jedi Order, Book 19) [Hardcover]. Amazon.com. Retrieved on March 5, 2011.
↑ Inside the Worlds of Star Wars, Episodes IV, V, & VI: The Complete Guide to the Incredible Locations. Amazon.com. Retrieved on March 8, 2011.
↑ Labyrinth of Evil (Star Wars, Episode III Prequel Novel). Amazon.com. Retrieved on March 8, 2011.
↑ The Visual Dictionary of Star Wars, Episode III - Revenge of the Sith. Amazon.com. Retrieved on March 8, 2011.
↑ Sue Rostoni (Jun 4, 2005 8:41 AM). Welcome some BCaT VIPs. StarWars.com Forums. Retrieved on March 8, 2011.
↑ Sue Rostoni (Jun 6, 2005 4:00 PM). Welcome some BCaT VIPs. StarWars.com Forums. Retrieved on March 8, 2011.
↑  Book Look: James Luceno on Dark Lord on StarWars.com (content now obsolete; backup link on Archive.org)
↑ STAR WARS: Darth Vader Descends. Youtube.com. Retrieved on April 6, 2011.
↑ Dark Lord: The Rise of Darth Vader (Star Wars). Amazon.com. Retrieved on April 6, 2011.
↑  Luceno to Pen Plagueis Page-turner on StarWars.com (content now obsolete; backup link on Archive.org)
↑  "Ballantine/Del Rey Fiction Schedule" – Had a slight weapons malfunction. But everything's perfectly all right now., Sue Rostoni's StarWars.com Blog (content now obsolete; backup link on Archive.org)
↑ Leland Y Chee (Mar 30, 2007 11:52 AM). Holocron continuity database questions. Starwars.com Message Boards. Retrieved on April 6, 2011.
External links
Edit