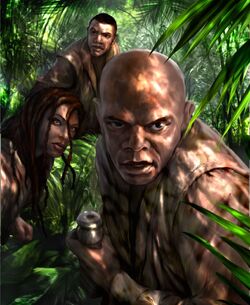 "The jungles of Haruun Kal are the galaxy's sole source of thyssel bark, as well as portaak leaf, jinsol, tyruun, and lammas. Among others."
A jungle was a type of forest that was situated within areas with hot climate and contained a large diversity of lifeforms.[1]
Appearances
Edit
Notes and references
Edit
Ad blocker interference detected!
Wikia is a free-to-use site that makes money from advertising. We have a modified experience for viewers using ad blockers

Wikia is not accessible if you've made further modifications. Remove the custom ad blocker rule(s) and the page will load as expected.