Legacy of the Force (Star Wars Miniatures)
Talk

2
Share
Ad blocker interference detected!
Wikia is a free-to-use site that makes money from advertising. We have a modified experience for viewers using ad blockers

Wikia is not accessible if you've made further modifications. Remove the custom ad blocker rule(s) and the page will load as expected.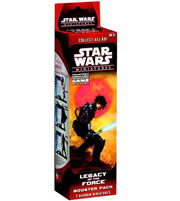 Star Wars Miniatures: Legacy of the Force was a Star Wars Miniatures set that was released on March 28, 2008. The set is primarily focused on the Legacy comics and Novels, as well as other sources. It featured more Expanded Universe characters than any other previous set. It is also the first set to have all current factions.[1] The booster cover art was done by Terese Nielsen.
Rarity denoted as follows: Common (C), Uncommon (U), Rare (R), Very Rare (VR)
OLD REPUBLIC
1 Nomi Sunrider (VR)
2 Old Republic Recruit (C)
3 Old Republic Scout (C)
SITH
REPUBLIC
SEPARATISTS
REBEL
IMPERIAL
NEW REPUBLIC
FRINGE
MANDALORIAN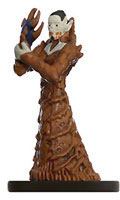 YUUZHAN VONG
57 Yuuzhan Vong Elite Warrior (U)
58 Yuuzhan Vong Jedi Hunter (U)
59 Yuuzhan Vong Shaper (U)
60 Yuuzhan Vong Warrior (C) [Reprint from Universe]
Scenarios
Edit
Notes and references
Edit