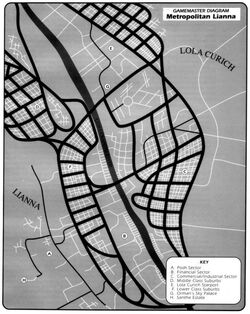 Lola Curich was a city on Lianna. It contained the Allied Tion Historical Society, Thorip Norr, Fronde's Airspeeders, the Astromech Heaven outlet, and PetVac. The Lona Cranith River separated Lola Curich from Lianna City.
Appearances
Edit
Ad blocker interference detected!
Wikia is a free-to-use site that makes money from advertising. We have a modified experience for viewers using ad blockers

Wikia is not accessible if you've made further modifications. Remove the custom ad blocker rule(s) and the page will load as expected.