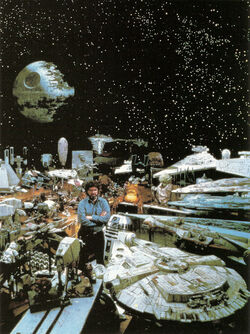 The Lucasfilm Archives is a large facility located at Skywalker Ranch designed to preserve and document items from Lucasfilm productions. Currently, the archives contain elements from the Star Wars films, the Indiana Jones films, Willow, American Graffiti, and Tucker: The Man and His Dream. All elements are carefully kept under climate-controlled conditions.
Bibliography
Edit
Ad blocker interference detected!
Wikia is a free-to-use site that makes money from advertising. We have a modified experience for viewers using ad blockers

Wikia is not accessible if you've made further modifications. Remove the custom ad blocker rule(s) and the page will load as expected.