March's Wookieepedian of the Month:
Congratulations from all of us here at Wookieepedia!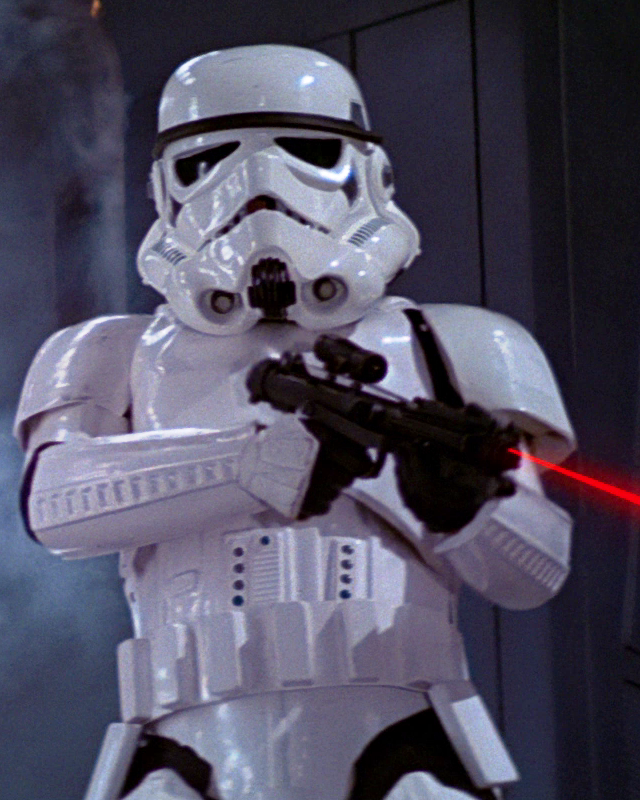 TK-119
was a
clone stormtrooper
who was aboard the
Galactic Empire's
Death Star
battlestation
in
0 BBY
. That
year
, a group of soon-to-be operatives of the
Alliance to Restore the Republic
infiltrated the
Death Star
to
rescue
one of its
prisoners
,
Princess
Leia Organa
. Following the successful escape, the Princess and one of
her
rescuers,
Luke Skywalker
, went through the
station's
Central Core Shaft
, where they found themselves trapped behind a
blast door
leading to a shaft. As the two were trapped on an overhang, with the controls for the bridge extension across the shaft disabled, TK-119 was among a trio of
stormtroopers
who attempted to shoot the pair with their
E-11 blaster rifles
. However, Skywalker returned fire, and managed to
kill
TK-119 when he shot the stormtrooper and caused him to fall down the shaft.
(Read more…)