December's Wookieepedian of the Month:
Congratulations from all of us here at Wookieepedia!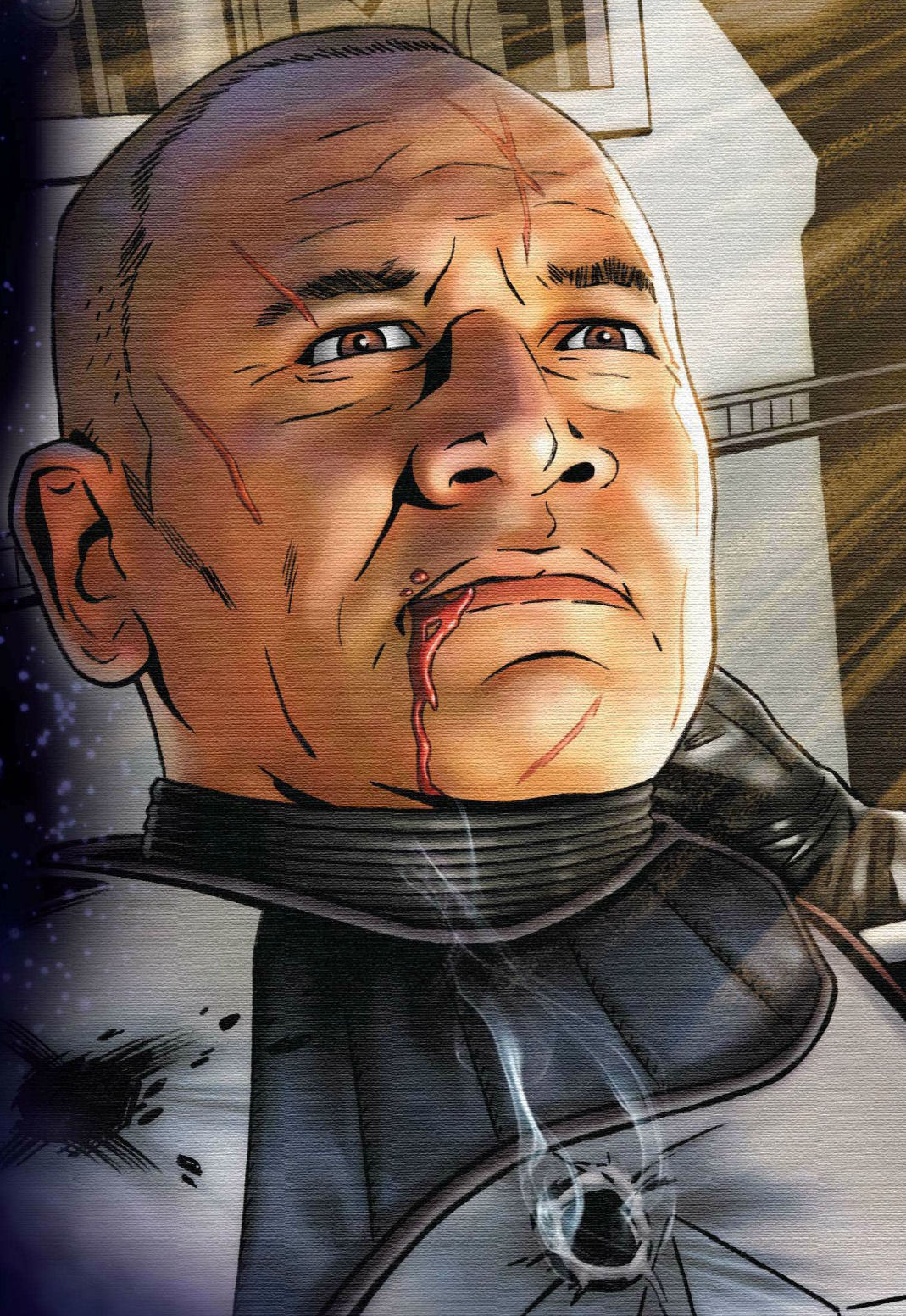 CT-4981, nicknamed "Contrail," was an experienced clone trooper pilot whose service to the Galactic Republic and its successor state, the Galactic Empire, lasted for over two decades. Born and trained as a soldier for the Republic, Contrail became a member of the Republic Navy's Shadow Squadron and flew under the call sign "Shadow Eleven" during the Battle of the Kaliida Nebula of the Clone Wars in 22 BBY. During that battle, Shadow Squadron aimed to take out the Confederate battleship Malevolence, commanded by General Grievous, before it could destroy the Kaliida Shoals Medical Center. Despite heavy losses, the squadron successfully crippled the warship, allowing the Republic fleet to destroy it. At the end of the battle, Contrail was among the surviving members of Shadow Squadron. After the Clone Wars ended in 19 BBY and the Republic transformed into the Empire, Contrail became a pilot in the Imperial Navy, although two years later, he was demoted to the rank of stormtrooper for disobeying and attacking a superior officer.
Stationed on the
planet
Hockaleg
in
3 ABY
, Contrail bore witness to the
destruction
of the Imperial
Tarkin
superweapon
, which had been under construction in the planet's
orbit
and was
sabotaged
by
Rebel
infiltrators. Taking a
shuttle
in search of survivors, Contrail located and rescued the
Dark Lord of the Sith
Darth Vader
in his damaged
TIE Advanced x1
starfighter
and brought him to Hockaleg, only to find that the local population had rebelled against the Imperial rule in the aftermath of the superweapon's destruction. As they tried to retreat to their shuttle, Contrail saved Vader's life by shielding him from enemy
blaster
fire with his body. Before Contrail died, Vader—who had been known during the Clone Wars as
Jedi General
Anakin Skywalker, Contrail's
commanding officer
—comforted the clone
trooper
, commending his piloting skills.
(Read more…)
Ad blocker interference detected!
Wikia is a free-to-use site that makes money from advertising. We have a modified experience for viewers using ad blockers

Wikia is not accessible if you've made further modifications. Remove the custom ad blocker rule(s) and the page will load as expected.