February's Wookieepedian of the Month:
Congratulations from all of us here at Wookieepedia!
| | | |
| --- | --- | --- |
| | For an optimal viewing experience, Wookieepedia recommends using the Monobook skin. See Help:Skin for more information. | |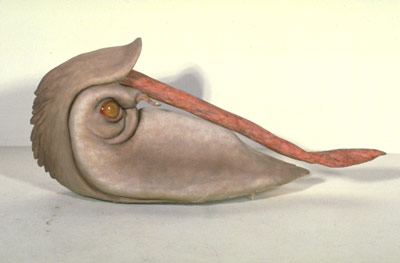 Wol Cabasshites were sentients originating on Wol Cabassh. Evolving from a non-sentient parasitic species, the Wol Cabasshites could survive in vacuum due to their genetic makeup, making them widespread across the galaxy by the Imperial Period. Their culture was built entirely on philosophy, rather than technology, and for communication they were able to exude a magnetic field wherein they "sang" to one another. This led to confusion amongst the other sentients of the galaxy, and the Wol Cabasshites soon came to be regarded as "bizarre."
Their texts would be studied by the intellectual elite of the galaxy, and apparatuses were invented to allow Wol Cabasshites to properly interact with other sentients, but the dual-brained sentients instead preferred to simply eat and muse about the nature of the universe. Several Wol Cabasshites rose to prominence in
galactic history
, the most famous being
Jedi Master
Omo Bouri
.
(Read more…)
Ad blocker interference detected!
Wikia is a free-to-use site that makes money from advertising. We have a modified experience for viewers using ad blockers

Wikia is not accessible if you've made further modifications. Remove the custom ad blocker rule(s) and the page will load as expected.