February's Wookieepedian of the Month:
Congratulations from all of us here at Wookieepedia!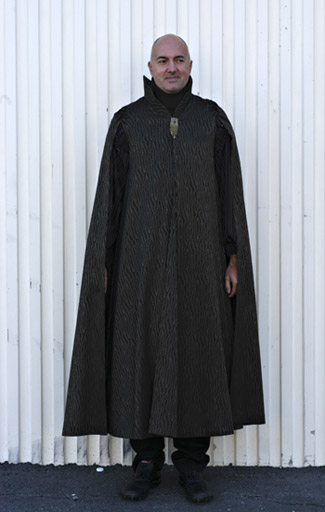 Ottegru Grey was an agent for the Bank of the Core, who served as Chairman Tannon Praji's bodyguard during the Clone Wars. Starting his career as an undercover agent for the Coruscant Security Force, Grey gained a diverse skill set, becoming talented in both electronic and physical security, and also gaining enough knowledge to become a capable accountant. He eventually grew dissatisfied with his salary at the Coruscant Security Force and joined the higher-paying Bank of the Core.
In his work for the Bank, Grey hunted down embezzlers and miscreants, while also keeping track of funds gone awry. During the Clone Wars he helped protect the Bank from the
Confederacy of Independent Systems
, who made several attempts to siphon funds. In the late stages of the war, Grey had over fifty agents working for him, which allowed him to serve as Tannon Praji's bodyguard and accountant. However, Grey's true allegiances lay with
Supreme Chancellor
Palpatine
, who had him redirect Praji's finances into the
Republic's
war chest. Following the war, Grey continued to aid Palpatine by diverting Praji's funds into
Imperial
projects.
(Read more…)