May's Wookieepedian of the Month:
Congratulations from all of us here at Wookieepedia!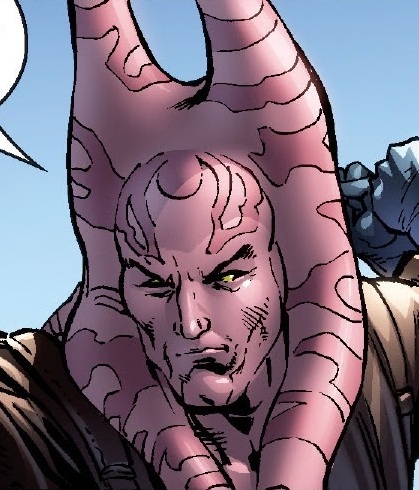 Asaak Dan was a Togruta male Jedi Master who lived during the Second Imperial Civil War. He was present at the Jedi Order's Hidden Temple when the bounty hunter Cade Skywalker visited it in 137 ABY. Skywalker looked to gain the Jedi Council's help in assassinating Darth Krayt, Dark Lord of the Sith and Emperor of his faction of the Galactic Empire. The Council refused, instead opting to oppose Krayt by allying with the remnants of the Galactic Alliance and the deposed Emperor Roan Fel's forces. Dan, along with Jedi Masters Sayar Dun'La, Te Corso, and Drok, was sent by the Council to meet with Admiral Gar Stazi, the leader of the Galactic Alliance Remnant. After Dan and his fellow Jedi boarded Stazi's flagship, the Alliance, he volunteered to accompany the Imperial Knight Sigel Dare on a mission to retrieve her fellow Imperial Knight Treis Sinde from the world of Dac, which was under siege by the Sith-Imperial forces.
When Dan and Dare located Sinde, the Imperial Knight refused to leave Dac since he was assisting the
Mon Calamari Rangers
, who were fighting against the Sith-Imperials on Dac. After Dare and Sinde began to
duel each other
, Dan intervened and managed to break up the fight. He volunteered to take Sinde's place with the Mon Calamari Rangers and bid the two Imperial Knights farewell. Shortly thereafter, the
Sith Lord
Darth Wyyrlok
—who had assumed control of Krayt's Empire—ordered the execution of the
Final Protocol
. The Sith forces on Dac infected the planet's
oceans
with
Viral spores
that would eliminate all life on Dac within one
week
. Dan and the Rangers captured the
city
Heurkea's
docks and aided the
Galactic Alliance fleet
in their
evacuation
efforts, managing to rescue twenty percent of Dac's surviving population. The Jedi Master departed the planet on the last
shuttle
with the Mon Calamari Ranger
Captain
Tanquar
.
(Read more…)