November's Wookieepedian of the Month:
Congratulations from all of us here at Wookieepedia!
| | | |
| --- | --- | --- |
| | For an optimal viewing experience, Wookieepedia recommends using the Monobook skin. See Help:Skin for more information. | |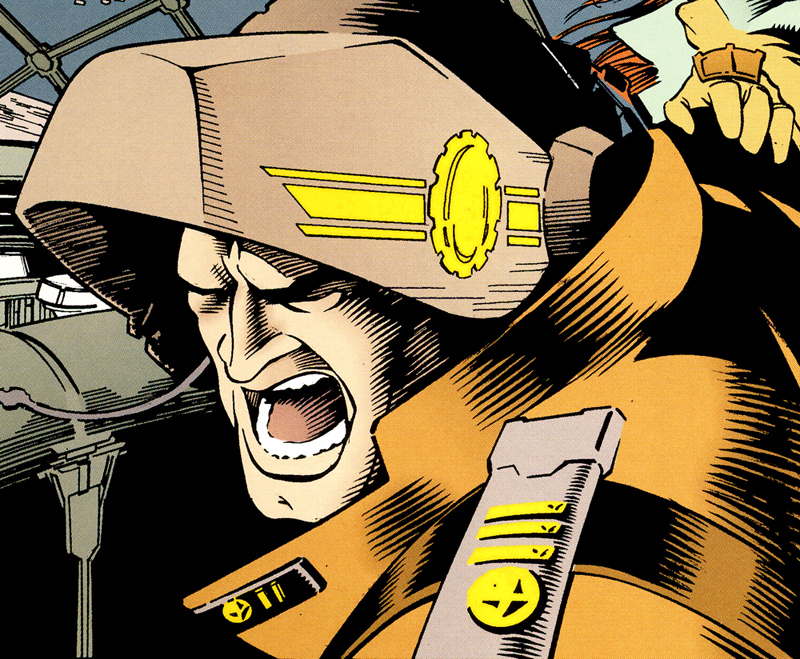 Admiral Orley Vanicus was considered a hero of the Great Sith War. A member of the Republic Navy and captain of the command ship Reliance over four thousand years before the Battle of Yavin, he was a simple man who didn't dabble in politics or bureaucracy and stuck with what he specialized at: commanding starships. During the Krath conflict, he commanded a mission to the Empress Teta system alongside Jedi Knights Ulic Qel-Droma and Nomi Sunrider, with the intention of protecting Koros Major from the Krath faction. Vanicus and his men were too late, though, and the mission was a failure; they were tricked by the dark side illusions of Sith sorceress Aleema Keto, and suicide Krath Chaos fighters pummeled the Reliance and other ships, until Vanicus ordered a retreat.
Later
, during the Great Sith War, he was dispatched to the
shipyards
at
Foerost
with the intention of intercepting a
pirate
group that had been raiding the Republic for weeks. His forces were too late, arriving to find that the majority of the ships under construction at the facility had been stolen and the defensive fleet stationed there routed. He and his staff salvaged what they could, and through a security recording in one of the shipyard's control centers, Vanicus discovered that the pirates' leader was Ulic Qel-Droma, who had left the Republic and joined the
Sith
. Acting on planted intelligence which Qel-Droma hoped would lure the Republic away from their capital of
Coruscant
, Vanicus sent the majority of the Republic Navy to
Kemplex IX
, believing that Qel-Droma's forces were gathered there. Qel-Droma and his
Mandalorian
allies subsequently
launched an attack
on the defenseless Coruscant, with Qel-Droma's fellow
Dark Lord of the Sith
Exar Kun
slaying
the Supreme Chancellor
and
Jedi Master
Vodo-Siosk Baas
. Later in the war, Vanicus led a joint Republic/
Onderonian
force in
battle
against
Mandalore the Indomitable
, driving them back to the wild jungle
moon
of
Dxun
, where most of the Mandalorians were killed by native predators. After the Sith War, Vanicus was considered something of a war hero, and continued to serve the Republic Navy for a time.
(Read more…)
Ad blocker interference detected!
Wikia is a free-to-use site that makes money from advertising. We have a modified experience for viewers using ad blockers

Wikia is not accessible if you've made further modifications. Remove the custom ad blocker rule(s) and the page will load as expected.