November's Wookieepedian of the Month:
Congratulations from all of us here at Wookieepedia!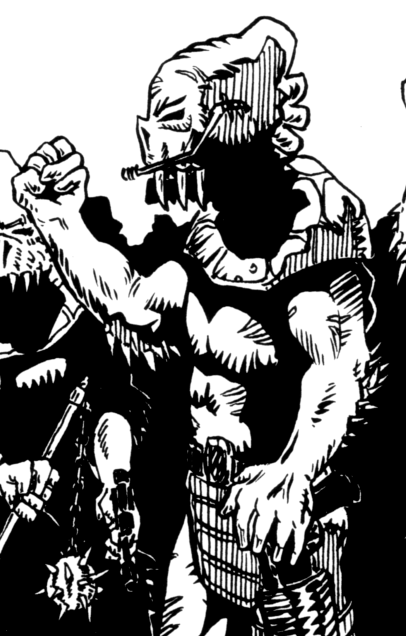 Colonel Quaal Tavier Catharius was a formidable warrior and a charismatic leader who served as the thirty-first leader of the m'Yalfor'ac Order, his reign lasting over a dozen years during the Galactic Civil War. A Bitthævrian male from Guiteica, Tavier proved himself a keen soldier in battle against the Galactic Republic, and was eventually promoted to the leader of the m'Yalfor'ac Order and the Guiteica Militia—two organizations dedicated to maintaining strong military forces and protected Guiteica from outside invasion. He quickly became one of the most revered and successful Bitthævrian leaders, surviving many attempts at his ouster; he wore his numerous scars as signs of his bravery and worthiness in combat.
During the reign of the
Galactic Empire
, Tavier was badly wounded in a botched
assassination
attempt by the traitorous
Jael Ganton Farvash
; Ganton was sentenced to execution, though he used an old Bitthævrian tradition to force an injured Tavier into accepting a hand-to-hand arena challenge. Ganton cheated in the encounter, sneaking several of his cohorts into the arena, though Tavier's bodyguard,
Aul Tarrus Vishav
, was able to fend them off; Tavier slew Ganton, saving face before his subjects. He was still in charge of the Order as of
10 ABY
, when he publicly declared war with the
New Republic
.
(Read more…)