January's Wookieepedian of the Month:
Congratulations from all of us here at Wookieepedia!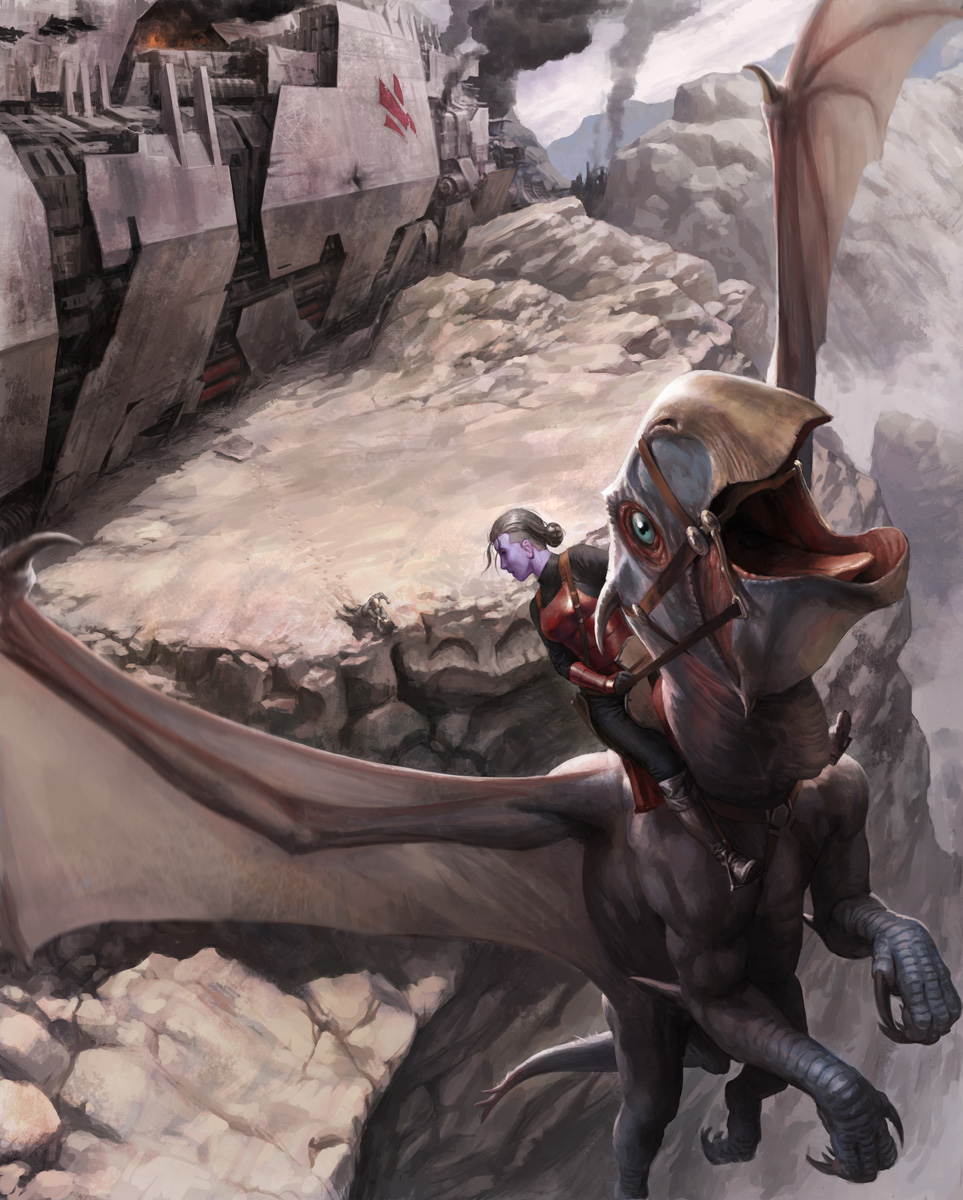 Nink was a male member of the avian uvak species who lived on the planet Kesh in the years following the Great Hyperspace War. Hatched in 5015 BBY, Nink eventually became the personal steed of the Keshiri Zhari Vaal, a member of the world's Neshtovar ruling council. However, Vaal mistreated Nink; at some point, Nink decided enough was enough and, during a flight over the ocean, dropped his master to his death. Nink was passed on to Vaal's widow, Adari Vaal, a geologist who soon had to flee the Neshtovar on Nink's back after spreading teachings of Kesh's origin that the council considered heretical. Nink carried Vaal up to the remote Cetajan Mountains, where she happened upon an encampment of Sith who had recently crashed on the planet. With Vaal's help, the Sith were delivered from their predicament; they eventually posed as the Keshiri's Skyborn gods and took control of Kesh as the new Lost Tribe of Sith.
By
4975 BBY
, Nink, at forty, was the oldest uvak in Keshiri memory. By then, his master had reached the head of a secret
Keshiri resistance
group dedicated to overthrowing the Lost Tribe. As part of their plot, that year Vaal flew Nink at the head of a large group of stolen uvak mounted by resistance members, hoping to sacrifice themselves as a way to cripple the Lost Tribe's ability to move across Kesh. However, after Vaal guided Nink into the chaotic
air
currents above the
Sessal Spire
volcano
, Nink did not plunge into the
water
as planned; instead, he reached an isolated
island
somewhere in the
ocean
.
(Read more…)