April's Wookieepedian of the Month:
Congratulations from all of us here at Wookieepedia!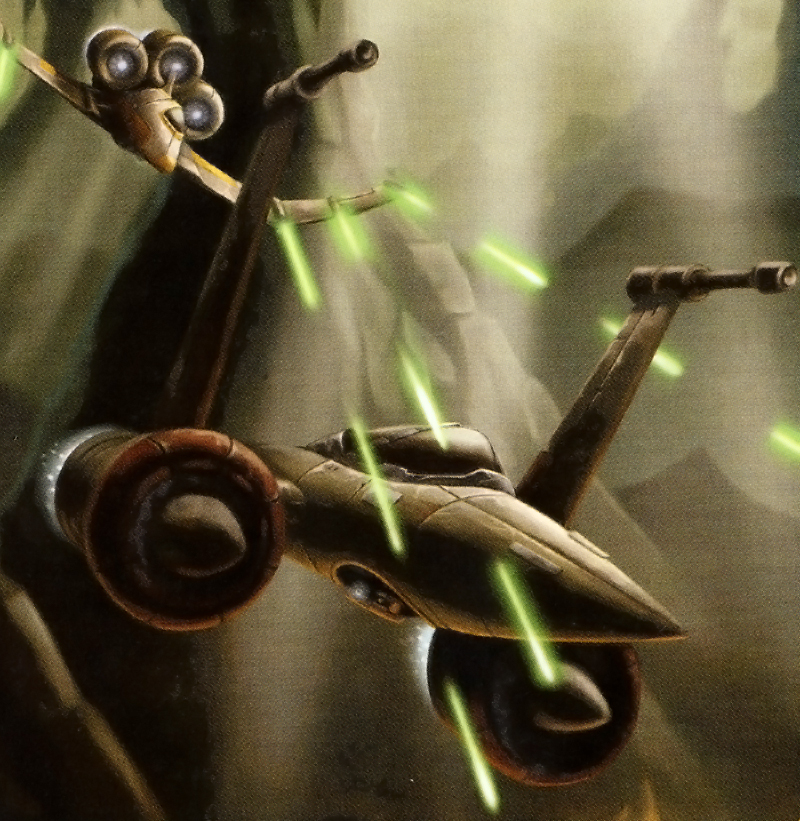 The
S-100 Stinger-class starfighter
was a single-seat
fighter
produced by
Corellian Engineering Corporation
before, during, and after the
Great Sith War
of
3997 BBY
. Measuring 11.5 meters in length, the
hyperdrive
-equipped craft was used by the
Jedi Order
, the
navy
of the
Galactic Republic
, and civilian purchase. Armed with
laser cannons
and
proton torpedo
launchers, and minimally
shielded
, the S-100 was considered lightly armed, but was said to make up for its defensive shortcomings with its high speed and maneuverability superior to most other starfighters of its time. Despite the introduction of
other craft
, the Stinger remained the mainstay of the
Jedi
, who used it in conflicts against the
Krath
during the Sith War and afterward, until the introduction of the
Aurek tactical strikefighter
before the
Mandalorian Wars
of
3976 BBY
. Even then, the fighter remained in production, and was preferred by
planetary
defense forces.
(Read more…)