June's Wookieepedian of the Month:
Congratulations from all of us here at Wookieepedia!
| | | |
| --- | --- | --- |
| | For an optimal viewing experience, Wookieepedia recommends using the Monobook skin. See Help:Skin for more information. | |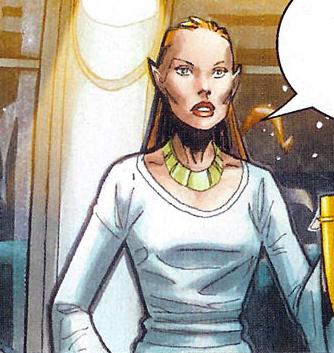 Aleco Stusea
was a
female
Near-Human
Jedi Master
who served on the
Dantooine Jedi Enclave Council
in the
years
after the
Great Sith War
. Stusea was one of several Masters who led the
Jedi Enclave
on the
planet
of
Dantooine
, joining the likes of
Vrook Lamar
,
Bala Nisi
, and
Qual
. After the official end of the
Great Hunt
, the
Jedi Order's
endeavor to eradicate
Sith
-created beasts
galaxy
-wide in the aftermath of the Great Sith War, in
3993 BBY
, Stusea informed
Jedi Knights
Duron Qel-Droma
,
Shaela Nuur
, and
Guun Han Saresh
that they were being sent to wipe out
terentateks
on the
Sith
homeworld
of
Korriban
. Although some of the
Jedi
Enclave Council disagreed with the
mission
, Stusea trusted in the abilities of the three Jedi and in the wisdom of the
Jedi High Council
, which had chosen them for the task. However, Qel-Droma, Nuur, and Saresh would never return. Stusea served on the Enclave Council until the
time
of the
Jedi Civil War
, in which she was presumed
killed
.
(Read more…)
Ad blocker interference detected!
Wikia is a free-to-use site that makes money from advertising. We have a modified experience for viewers using ad blockers

Wikia is not accessible if you've made further modifications. Remove the custom ad blocker rule(s) and the page will load as expected.