October's Wookieepedian of the Month:
Congratulations from all of us here at Wookieepedia!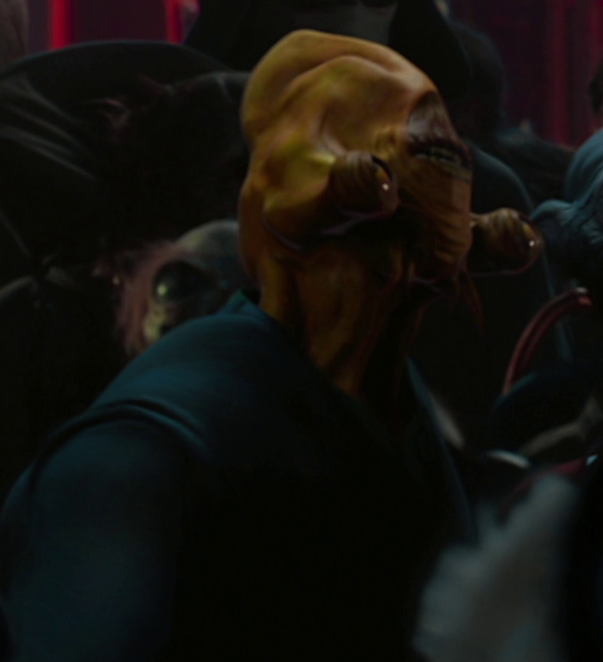 Acros-Krik was the corrupt male Ongree mayor of Coruscant's Uscru Entertainment District. Granted his position by the galaxy-wide crime syndicate Black Sun, he served as an informant for them, gathering valuable intelligence on the denizens of the district. Uscru attracted people from all walks of life, from senators to shady characters, as the district covered a significant amount of altitude, from the upper levels to the underworld. Acros-Krik would guide and treat those with a kindly financial disposition, accepting bribes from corrupt officials.
He kept his hand in both the high life and the criminal underworld, hiring the
Nalle triplet
spies
to keep an
eye
on those he wanted monitored. He had associations with felons such as the
Baath brothers
, but he kept a presence amongst the more reputable citizens, painting for himself the image of a kindly father figure who was striving for a better Uscru Entertainment District. This stance, in Black Sun's opinion, garnered unwanted attention.
(Read more…)