October's Wookieepedian of the Month:
Congratulations from all of us here at Wookieepedia!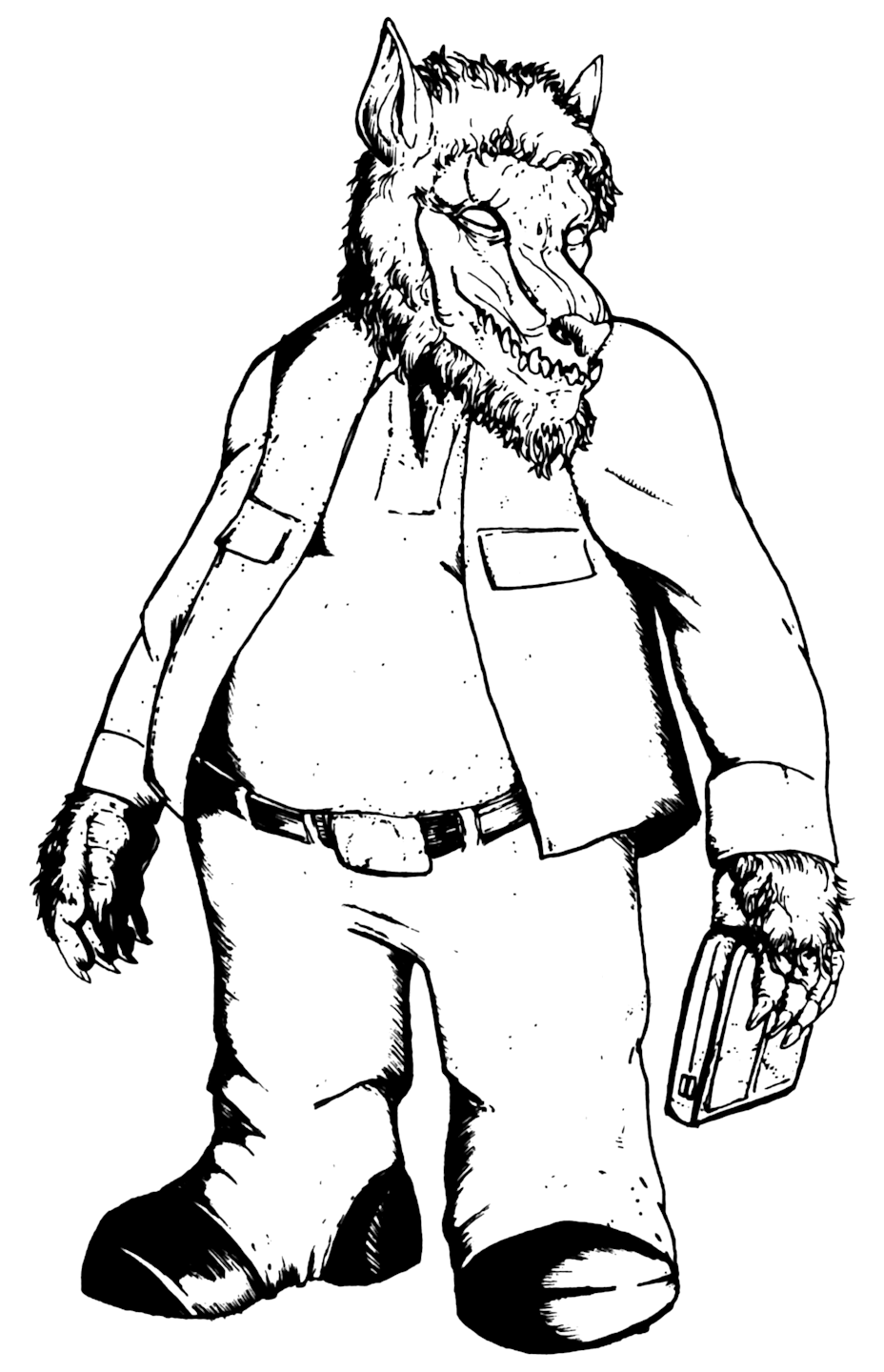 The Geelan, or Geel, were a species of sentient, bipedal canines with pot bellies, lanky arms, and stubby legs. Thick fur covered most of their bodies except for parts of the face and hands. Each Geelan had two large, yellow eyes, a dark, wet nose, and a muzzle of sharp teeth. The species hailed from Needan, a planet in the depths of Wild Space, where they lived in cities and divided themselves into tribal nests under the ultimate rule of the Geeloniran, or "Master Geel." Members of the species were nosy and greedy by nature, traits that made them incurable hoarders of nicknacks and baubles. The typical Geelan made every effort to engage in a bout of haggling each day—and to a Geelan, haggling was a sport with no rules. Although such aggressive behavior did not endear them to many non-Geelan, it did make Geelan gifted entrepreneurs and businesspersons.
Although Needan was once a lush world, a passing
comet
struck the planet and wrenched it from its
orbit
. The resulting cool-down forced the Geelan to move into
domed cities
to survive. After they were first contacted by outsiders from the
galactic community
, many Geelan fled the world to operate businesses and act as
traders
in
the galaxy
. One of the more visible Geelan business ventures was the
space station
Zirtran's Anchor
, which was jointly owned and controlled by several nests. The
Galactic Empire
sent a representative to the station to demand the Geelan pay proper taxes and collect the proper tariffs, which annoyed the canines. At some point, Zirtran's Anchor disappeared mysteriously in an event that came to be known as "
the Vanishing
."
Spacer
rumors circulated about the cause of the disappearance, but the station eventually reappeared in another part of the galaxy, devoid of all life. The Geelan reclaimed their wayward property and reopened for business. Nevertheless, the specter of the station's previous fate hung over the place.
(Read more…)