June's Wookieepedian of the Month:
Congratulations from all of us here at Wookieepedia!
| | | |
| --- | --- | --- |
| | For an optimal viewing experience, Wookieepedia recommends using the Monobook skin. See Help:Skin for more information. | |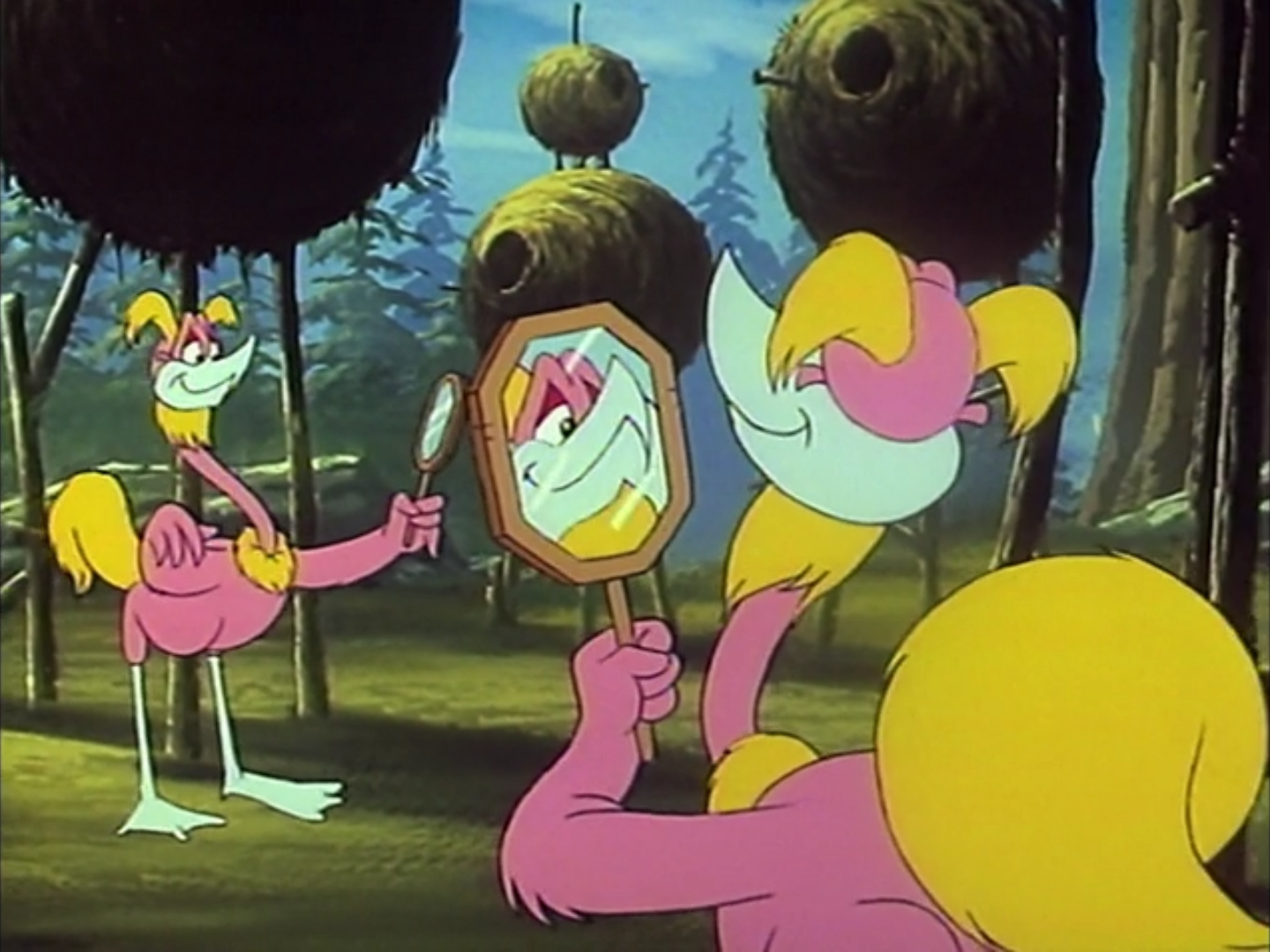 Strutters were a species of sentient avians. Members of the species had svelte bodies with blue legs and beaks, and long arms with dexterous hands. A group of them inhabited the Strutter village on the Forest Moon of Endor, where they used mirrors to admire themselves as they groomed their pink and yellow plumage. Strutters placed great importance on trendiness and style and did not refrain from critiquing the comportment of others. This behavior made them seem extremely vain to members of other species and earned the avians a reputation for silliness.
In
3 ABY
, a
strange figure
appeared in the Strutter village and offered them a
totem pole
, emphasizing its cutting-edge flair. The Strutters eagerly accepted the gift, but in reality, the object was made up of a group of
beings
who had been
enslaved
by the
peddler
. In the night, the peddler activated them via a
magic ring
and ordered them to rob the village. However, a pair of
Ewoks
foiled the burglary and saved the Strutters' possessions.
(Read more…)
Ad blocker interference detected!
Wikia is a free-to-use site that makes money from advertising. We have a modified experience for viewers using ad blockers

Wikia is not accessible if you've made further modifications. Remove the custom ad blocker rule(s) and the page will load as expected.