July's Wookieepedian of the Month:
Congratulations from all of us here at Wookieepedia!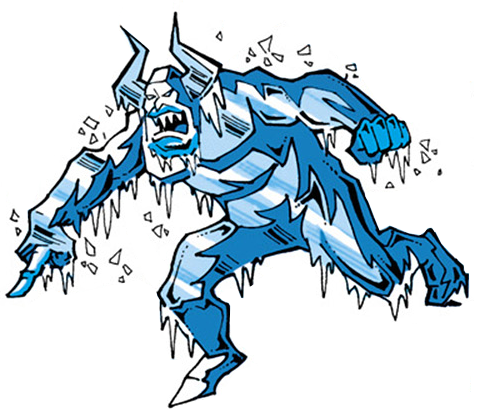 Ice Demons were sentient humanoids with ice-like traits, possessing bodies that appeared similar to white crystal, as well as resistance to frigid temperatures. They had long, curved horns and icicle-like, sharp teeth. Their eyes were black with white centers, and their feet ended in sharp spikes.
At least one member of the
species
, the
sorcerer
known as
Stagorr
, lived on the forest moon of
Endor
. Several years before
3 ABY
, Stagorr fought in
a duel
with the
Ewok
shaman
Logray
and was banished to the inside of
Ice Mountain
. The Ice Demon hatched a scheme to lure Logray back to free him, but it backfired when
Wicket W. Warrick
used fire magic to melt some ice, douse the Ice Demon in water, and trap him when it refroze.
(Read more…)