December's Wookieepedian of the Month:
Congratulations from all of us here at Wookieepedia!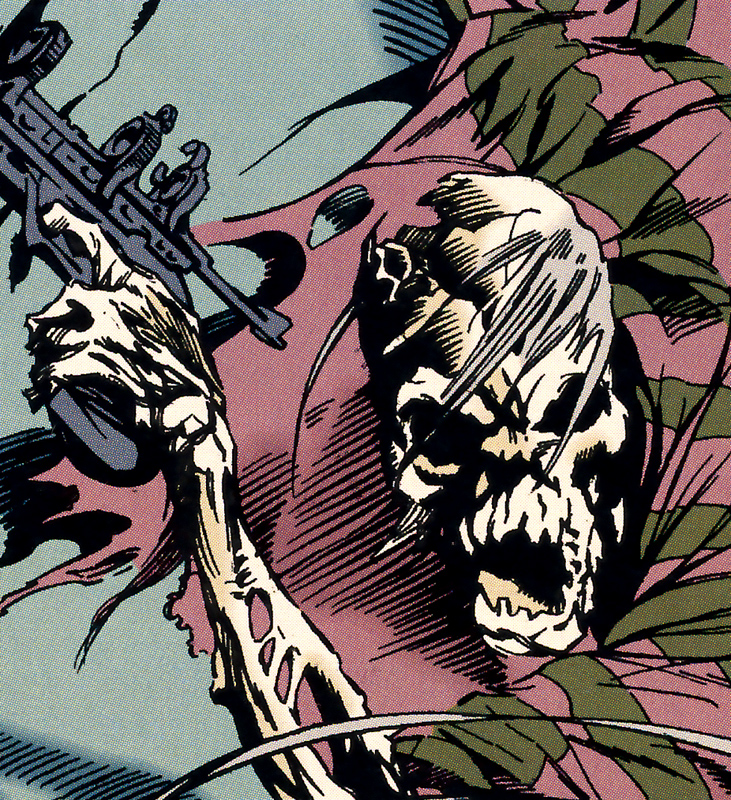 Korriban zombies, also known as Korriban Sith zombies, were semi-sentient, undead humanoid predators native to the Sith tombworld Korriban. Originally created prior to 7000 BBY by Sith King Dathka Graush's experiments using Sith alchemy and magic to reanimate corpses, the creatures were soon discovered to be capable of creating more of their kind by biting living sentient beings. After a tumultuous fifty-year reign, Graush was assassinated, and the spirits animating the zombies were collected in a crystal that was buried with him in his tomb located in Korriban's Valley of Golg.
For the next seven millennia, the zombies served as guardians of the tombs of the
Sith Lords
in both the Valley of Golg and the
Valley of the Dark Lords
. The creatures laid dormant for extended periods of time, and were only awakened by the commands of the deceased Sith
Lords
'
spirits
or the disturbance of Graush's
crystal
in order to eliminate any intruders or would-be tomb robbers. The zombies' limited intelligence allowed them to wield weapons, and this attribute, coupled with their intimidating presence, ensured that few sentients prevailed during an encounter with the creatures. In
3997 BBY
, self-declared
Jedi Knight
Exar Kun
survived an encounter with the guardian zombies while exploring the Valley of the
Dark Lords
, as did a group of
Jedi
Knights and their respective
Padawans
nearly four millennia after Kun, during their pursuit of a
galactic
criminal
. A subsequent encounter with the creatures occurred six
months
before the
Battle of Yavin
, when a
pirate
vessel
crash-landed near the Valley of Golg.
(Read more…)
Ad blocker interference detected!
Wikia is a free-to-use site that makes money from advertising. We have a modified experience for viewers using ad blockers

Wikia is not accessible if you've made further modifications. Remove the custom ad blocker rule(s) and the page will load as expected.