Memorial of deceased actors, artists, and authors
123,825pages on
this wiki
Talk

2
This is a memorial page for deceased actors, artists, and authors.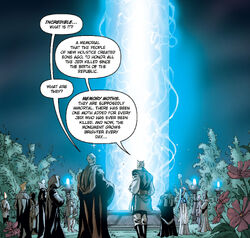 Years
Deaths in 1978
Deaths in 1979
Deaths in 1981
Deaths in 1987
Deaths in 1988
Deaths in 1990
Deaths in 1991
Deaths in 1992
Deaths in 1994
Deaths in 1995
Morris Bush played Dengar in Episode V. He died in 1995.
Deaths in 1996
Deaths in 1997
Deaths in 1998
Deaths in 1999
Deaths in 2000
Deaths in 2001
Ted Burnett portrayed Wuher the Bartender in Episode IV. He died on October 1, 2001.
Heinz Petruo who voiced Darth Vader for the German edition of Episodes IV-IV, died on November 12, 2001. He and David Prowse actually met on a German Star Wars Convention the year before.
Deaths in 2002
Deaths in 2003
Deaths in 2004
Peter Diamond was the stunt coordinator on Episodes IV and V, and assisted with stunts on Episode VI. He also played stormtroopers, Tusken Raiders and a snowtrooper throughout the trilogy. He died on March 27, 2004.
Bruce Boa portrayed General Rieekan in Episode V. He died on April 17, 2004.
Deaths in 2005
Deaths in 2006
Deaths in 2007
Deaths in 2008
Deaths in 2009
Deaths in 2010
Deaths in 2012
Deaths in 2013
Deaths in 2014
Deaths in 2015
Khan Bonfils was an English actor who portrayed Saesee Tiin in Star Wars: Episode I The Phantom Menace. He died on January 5, 2015 at 42 after collapsing during rehearsals for a theater production of Dante's Inferno.
Richard Bonehill, noted for playing a snowtrooper, a stormtrooper, and Rebel officer Palo Torshan in Star Wars: Episode V The Empire Strikes Back; and a stormtrooper, a Mon Calamari, an X-wing pilot, a TIE pilot, and named characters Nien Nunb, Ree-Yees, and Mosep Binneed in Star Wars: Episode VI Return of the Jedi passed away on February 4, 2015.
Christopher Lee played Count Dooku/Darth Tyranus in Star Wars: Episode II Attack of the Clones, Star Wars: Episode III Revenge of the Sith, and the Star Wars: The Clone Wars film. He died at the age of 93 on June 7, 2015.
External links