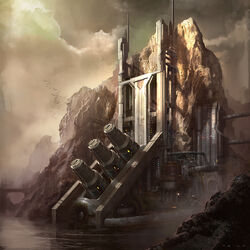 Mining was the business of mineral and metal excavation and extraction. Many planets, such as Peragus II, Ord Cestus, or Bespin, were constantly mined. The Expansion Region got its name as the planets there were constantly mined when first discovered. Mining was an important source of credits.
Some mining was conducted using hand-held lasers.
Minerals and metals collected through mining
Edit
Technology used in mining
Edit
Appearances
Edit
Notes and references
Edit
Ad blocker interference detected!
Wikia is a free-to-use site that makes money from advertising. We have a modified experience for viewers using ad blockers

Wikia is not accessible if you've made further modifications. Remove the custom ad blocker rule(s) and the page will load as expected.