Naat Reath
Talk

1
103,585pages on
this wiki
Naat Reath
Physical description
Species
Gender
Hair color

Blonde

Eye color

Brown

Skin color

White

Chronological and political information
Era(s)
Affiliation
Known masters
"Seek revenge only at your peril, Padawan; that path leads only to the dark side."
Naat Reath was Padawan to Echuu Shen-Jon and a Jedi Commander during the Clone Wars.
Biography
After the death of her brother, Stam Reath, at the hands of the Confederacy General Sev'rance Tann during the Battle of Geonosis, Naat was assigned to Echuu in an attempt to ease his sorrow.
Together, Echuu and Naat led a series of successful campaigns against Tann, yet at the same time they fell deeper into the dark side of the Force, each wanting revenge for Stam's death.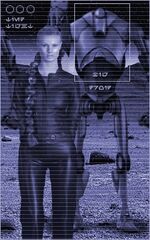 Eventually, Tann was able to take Naat prisoner, using her to coerce Echuu into a duel. Echuu emerged victorious, but felt he could not return to the Jedi Order; the dark side had been his ally in defeating the General. He bade Naat return to the Jedi Council, but not to reveal Echuu's location. He told her that she would make a fine Jedi Knight someday.
Behind the scenes
Naat's appearance in the briefing screen is taken from a promotion picture of Immi Danoo.
Appearances