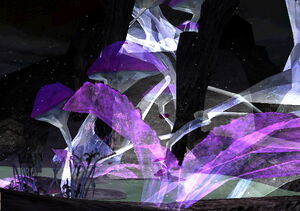 The Nightlands were an area of the planet Ryloth.
Due to Ryloth's unusual rotation, the planet had two regions, one half of the planet was in constant daylight and the other in permanent night, known as the Nightlands.
During the Great Peace of the Republic, the Nightlands were the site of a podracing course. By 24 BBY, Tzidik Wrantojo was the track favorite.[1]
Appearances
Edit
Notes and references
Edit