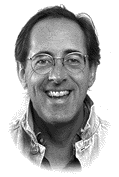 "Doing million dollar work on a shoestring budget."
―Paul Huston, describing work on the Special Edition release of Star Wars
Paul Huston was the senior digital matte artist on the Star Wars Trilogy Special Edition release. Huston's work on the re-release of Star Wars began in 1994 and included new Mos Eisley scenes as well as shots of Ben Kenobi's hut.
Star Wars bibliographyEdit
External links
Edit
Ad blocker interference detected!
Wikia is a free-to-use site that makes money from advertising. We have a modified experience for viewers using ad blockers

Wikia is not accessible if you've made further modifications. Remove the custom ad blocker rule(s) and the page will load as expected.