A Certain Point of View (Star Wars Insider)
Talk

0
103,609pages on
this wiki
A Certain Point of View is a recurring article feature in Star Wars Insider magazine, written serially by different Star Wars authors, including Brian J. Robb, Daniel Wallace, Jason Fry, and Ryder Windham.
"Investigating the character of Han Solo, Star Wars Insider looks at his origins, influences, and continuing appeal."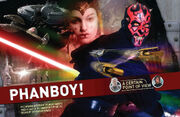 "Kyle Newman, director of the movie Fanboys, takes us back to the summer of 1999 and the release of The Phantom Menace."
"Star Wars Insider casts an eye on the rogues and scoundrels who live on the murky edge between good and evil."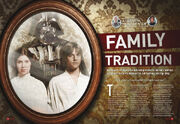 Examining why Anakin Skywalker fell to the dark side of the Force and became Darth Vader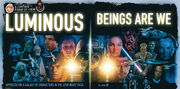 "Appreciating a galaxy of characters in the Star Wars saga"
Star Wars Insider 132: Expanding Empire: How The Empire Strikes Back Rocks the EUEdit
"Author Ryder Windham explores how Episode V made its mark on the Expanded Universe."