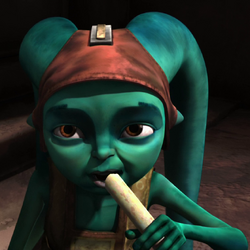 Ration bars were a type of food rations carried by clone troopers during the Clone Wars, the Imperial stormtroopers, and used in X-wing starfighter survival kits. Clone troopers Waxer and Boil gave a ration bar to the Twi'lek girl Numa. Although Jedi Grand Master Yoda allegedly found the ration bars to be unpleasant, the Ewok Wicket Wystri Warrick apparently found the taste pleasing when he was given one by Leia Organa on Endor.
Appearances
Edit
Ad blocker interference detected!
Wikia is a free-to-use site that makes money from advertising. We have a modified experience for viewers using ad blockers

Wikia is not accessible if you've made further modifications. Remove the custom ad blocker rule(s) and the page will load as expected.