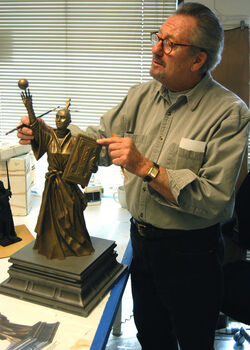 Richard Miller was a veteran sculptor at Industrial Light & Magic. Model-maker Lorne Peterson brought Miller aboard for Jedi after he viewed several of Miller's private sculptures and realized they were very similar to the Slave Leia costume they were developing.[1]
Notes and references
Edit
Ad blocker interference detected!
Wikia is a free-to-use site that makes money from advertising. We have a modified experience for viewers using ad blockers

Wikia is not accessible if you've made further modifications. Remove the custom ad blocker rule(s) and the page will load as expected.