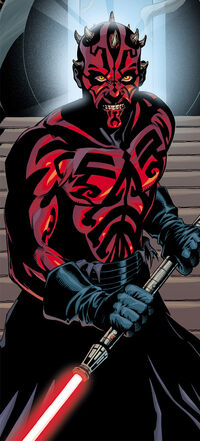 The term Sith tattoo referred to a number of different types of body markings that were used by followers of the dark side order and its factions. The One Sith under Darth Krayt were prominent practitioners of Sith tattooing. The application of Sith tattoos was painful, owing to the fact that they were applied via Sith pincerbugs.
List of individuals with Sith tattoos
Edit
Appearances
Edit
Ad blocker interference detected!
Wikia is a free-to-use site that makes money from advertising. We have a modified experience for viewers using ad blockers

Wikia is not accessible if you've made further modifications. Remove the custom ad blocker rule(s) and the page will load as expected.