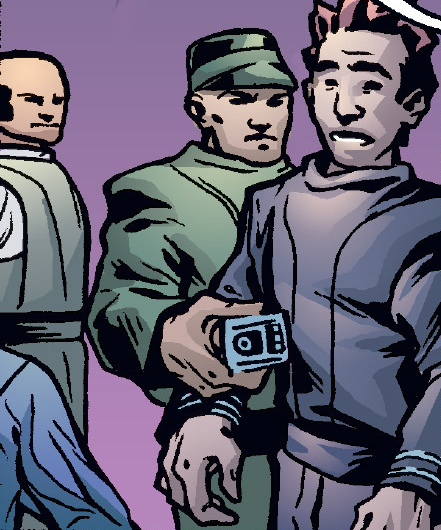 A skifter was the most common means of cheating at the game of sabacc. It was a rigged sabacc card which the player would surreptitiously slip into his hand to replace one of the cards provided by the dealer. The player could then alter the skifter's suit and value, independently of the game's normal shifting. This was usually accomplished by tapping one of the corners of the card.
Appearances
Edit
Ad blocker interference detected!
Wikia is a free-to-use site that makes money from advertising. We have a modified experience for viewers using ad blockers

Wikia is not accessible if you've made further modifications. Remove the custom ad blocker rule(s) and the page will load as expected.