The Sky Corps was the unit of the Grand Army of the Republic composed of clone jet troopers.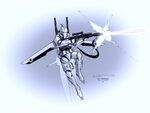 These specially-trained troops wore advanced jetpacks for aerial operations and carried compact DC-15Ss.
Behind the scenes
Edit
Although not in Revenge of the Sith, a Sky Corps figure (based on concept art) was made for the action figure line, which later inspired the picture from Star Wars Insider. There was also a LEGO version that was made to accompany the LEGO Turbo Tank set, based on the HAVw A6 Juggernaut.
Ad blocker interference detected!
Wikia is a free-to-use site that makes money from advertising. We have a modified experience for viewers using ad blockers

Wikia is not accessible if you've made further modifications. Remove the custom ad blocker rule(s) and the page will load as expected.