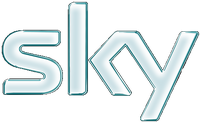 Sky Deutschland (launched on February 28, 1991) is a cable and satellite television channel owned 54.5% by the Twentieth Century Fox Film Corporation and the remainder through various shareholders. It was created in 1991 as Premiere.
On October 19, 2014, it was announced that on December 1 and ending December 14, in anticipation of the upcoming Star Wars: Episode VII The Force Awakens, Sky Deutschland's digital sub-network, Sky Hits, would be re-branded as Sky Star Wars HD. The network broadcast all six Star Wars films, beginning from Star Wars: Episode I The Phantom Menace, and also aired 20 behind-the-scenes making of featurettes, as well as the documentaries Empire of Dreams and Star Wars: The Legacy Revealed.
The move was made possible through a deal with The Walt Disney Company and Lucasfilm Ltd..[1]
On May 4, 2015, as part of the celebration known as "Star Wars Day," Sky aired a 48 hour marathon featuring all six of the films, as well as the film Star Wars: The Clone Wars, installments of Star Wars Rebels and various documentaries.[2]
Notes and references
Edit
External links
Edit