Star Pilot is a young readers book written by Laura Buller that was published by DK at reading level 3.
Star Pilot holds the distinction of being the first Star Wars source to explicitly provide a length of 19,000 meters for the Super Star Destroyer Executor.
Publisher's summary
Edit
What is the biggest spaceship? What is a Jedi starfighter? This exciting book has all the answers!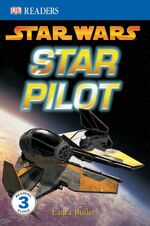 Notes and references
Edit