Star Wars: The Clone Wars: Hero of the Confederacy is the third and final trade paperback in the Star Wars: The Clone Wars comic series. It was released on September 1, 2010.
Publisher's summary
Edit
Anakin Skywalker, Jedi Knight and hero of the Republic, is challenged by a fledgling hero of the Confederacy!
The Confederacy is being provided with newer and more advanced ships from Valahari—a world that has claimed neutrality in the Clone Wars. Anakin Skywalker and Obi-Wan Kenobi are dispatched to negotiate with the planet's rulers, but as events unfold and Anakin is framed for a dishonorable act, diplomacy gives way to war!
Collected issues
Edit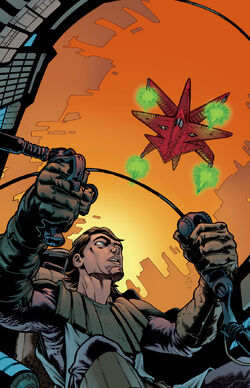 Ad blocker interference detected!
Wikia is a free-to-use site that makes money from advertising. We have a modified experience for viewers using ad blockers

Wikia is not accessible if you've made further modifications. Remove the custom ad blocker rule(s) and the page will load as expected.