Star Wars Insider
129,059pages on
this wiki
Talk

19
Star Wars Insider is the official magazine and traces its lineage right back to the Official Star Wars Fan Club and its successor, Bantha Tracks.
In 1994 the Lucasfilm Fan Club Magazine was rebranded the Star Wars Insider to coincide with the release of the TIE Fighter video game from LucasArts.
It was announced at Celebration IV that the Star Wars Insider would be moving to a new publisher; Titan Magazines, a UK-based company and the world's largest publisher of genre magazines.
In April 2008, Star Wars Insider published its 100th issue, following the North American numerical system which differs significantly from its UK counterpart. Since Star Wars Insider 107 it has been edited by Jonathan Wilkins.
There is also a Star Wars Insider in France since April 21st, 2015.
The magazine contains sections that focus on what is new in the Star Wars universe, be they events, fiction, excerpts from comics, exclusive previews, articles that explore the Star Wars Universe in detail, questions and answers or interviews.
A popular section of the magazine is Bantha Tracks, overseen by Lucasfilm's Mary Franklin and created entirely by fans of Star Wars, with art submissions and photographs sent in by fans. Other sections include:
To coincide with the release of Star Wars: Battlefront and the Original Trilogy on DVD, Best Buy offered an Exclusive Collector's Issue of Star Wars Insider on September 20, 2004.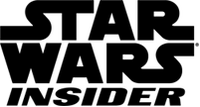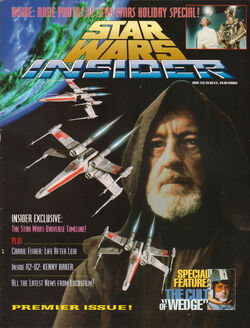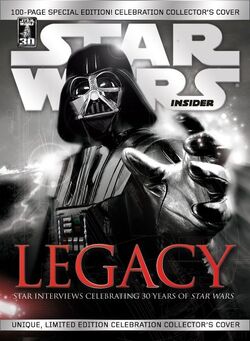 Compilations
Edit
External links
Edit