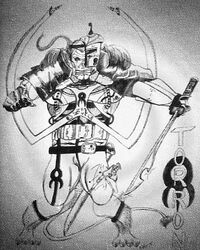 Stephen Baker is a Star Wars fan who designed Tarron Neb in the Design An Alien contest held in the Star Wars Galaxy Magazines. The entry was given an honorable mention in the under 16 years old category. He was 16 at the time his entry was published.
Ad blocker interference detected!
Wikia is a free-to-use site that makes money from advertising. We have a modified experience for viewers using ad blockers

Wikia is not accessible if you've made further modifications. Remove the custom ad blocker rule(s) and the page will load as expected.