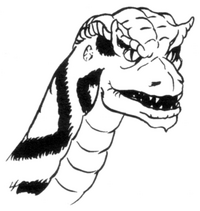 Stephen Crane was an author and illustrator for West End Games. He was also the inventor of the Aurebesh as seen in the Expanded Universe.
Star Wars Works
Edit
1991
1993
1994
1996
RPG sourcebooks as illustrator
Edit
1988
1989
1990
1991
1992
1994
1997
Ad blocker interference detected!
Wikia is a free-to-use site that makes money from advertising. We have a modified experience for viewers using ad blockers

Wikia is not accessible if you've made further modifications. Remove the custom ad blocker rule(s) and the page will load as expected.