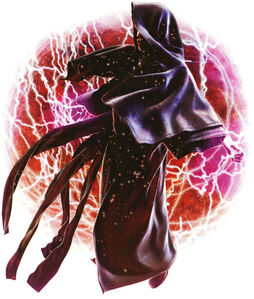 Supreme Prophet of the dark side was the title of the highest ranking member of the Dark Force clergy.
The founder of the religion, Darth Millennial, bestowed this title upon himself. Under the New Order, an alternate title was Supreme Prophet of the Galactic Empire. This title was bestowed upon Kadann by Galactic Emperor Palpatine, and later usurped by the pseudo-Kadann.
Appearances
Edit
Ad blocker interference detected!
Wikia is a free-to-use site that makes money from advertising. We have a modified experience for viewers using ad blockers

Wikia is not accessible if you've made further modifications. Remove the custom ad blocker rule(s) and the page will load as expected.